Why Hanoi Paragon is a worthwhile investment project in 2023
Are you an investor looking for a worthy apartment investment in 2023? Located in a prime location in the capital city, Hanoi Paragon is one of the most-rated central apartment investment projects in 2023. Today, let VIProperty explore the potential and reasons why Hanoi Paragon is a promising project with good profitability and worth investing in.
Hanoi is one of the most promising cities in the region.
Besides Ho Chi Minh City, Hanoi Paragon is one of Vietnam's two most developed economic and cultural centres. The potential for Hanoi Paragon in the future is immense, as Hanoi is becoming one of the leading economic centres in Southeast Asia with a strong potential for development. This is reflected in economic indicators such as foreign direct investment (FDI), gross domestic product (GDP), and state budget revenue and expenditure.
Gross Regional Domestic Product (GRDP): In Q4/2022, the estimated GRDP growth rate was 6.76% higher than last year. Overall, in 2022, Hanoi's GRDP is estimated to increase by 8.89% compared to 2021, exceeding the set plan of 7.0%-7.5% and being the highest growth rate in recent years.
Foreign Direct Investment (FDI): In 2022, Hanoi attracted USD 1.692 billion in FDI, an increase of 10.3% compared to 2021, ranking 6th nationwide. Of which, 365 new projects were registered with a total investment capital of USD 233 million; 202 projects increased their investment capital by USD 834 million; and foreign investors contributed money, and purchased shares in 388 cases with a total investment capital of USD 625 million, an increase of 83.8%.
State budget revenue and expenditure: The total state budget revenue in Hanoi in 2022 is estimated to reach VND 333 trillion, achieving 106.8% of the annual legal estimate and increasing by 2.7% compared to 2021.
Furthermore, according to a World Trade Organization (WTO) report, Vietnam's FDI in 2022 reached its highest level in history, with a significant proportion coming from Hanoi, playing an important role. In addition, Hanoi's GDP has continuously grown over the years, with an average growth rate of around 7-8%. This economic development also means that the state budget has increased, helping to invest in infrastructure and improving residents' lives.
The development of Hanoi is also reflected in the construction of infrastructure projects such as urban railways, highways, airports, shopping centres, hospitals, and schools. These projects contribute significantly to the city's development and improve its residents' quality of life.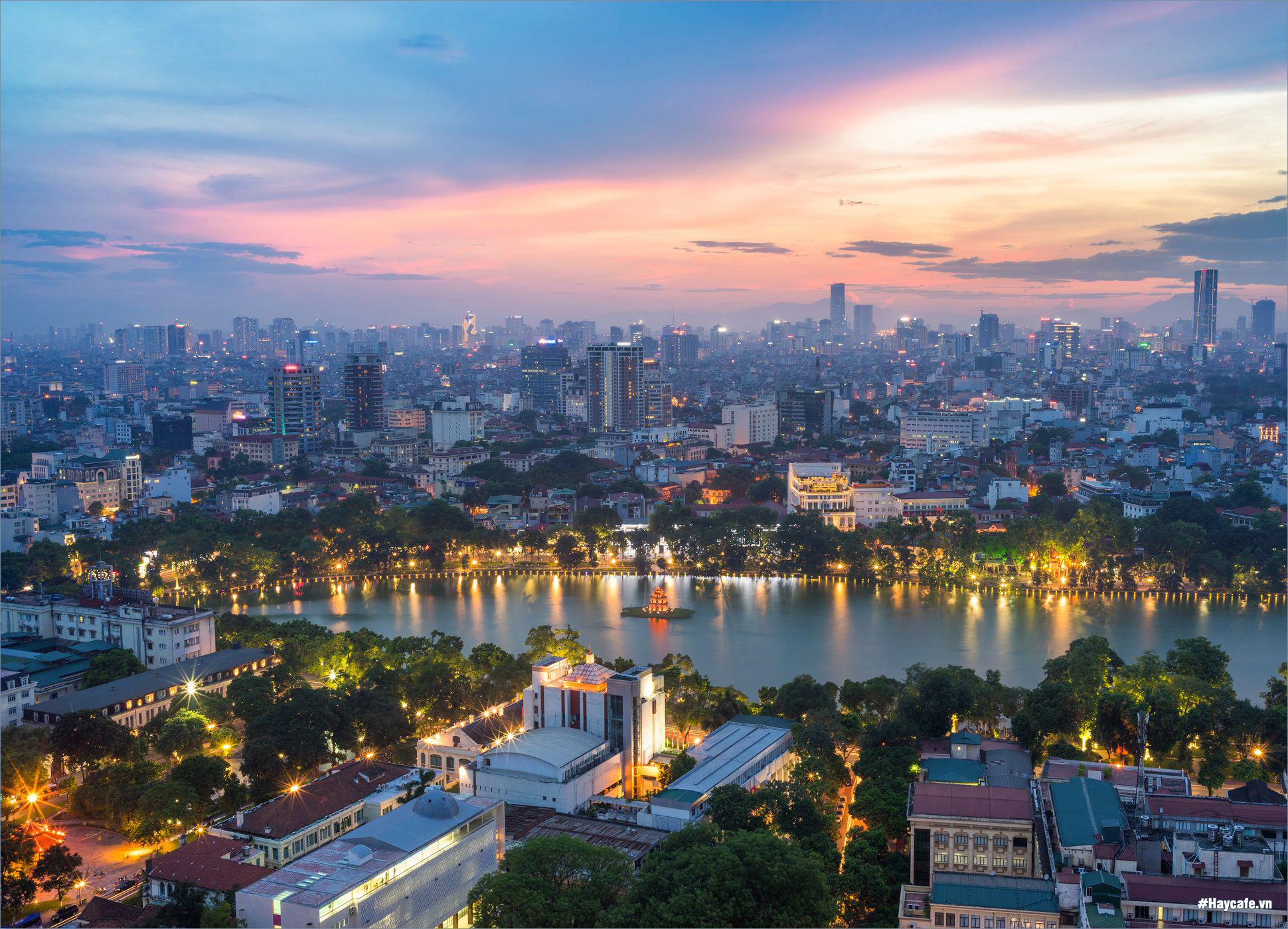 From the economic figures and infrastructure development, Hanoi has excellent potential for the future. Hanoi is becoming an important economic, cultural, and tourism centre of the Southeast Asian region. With continuous investment and development, Hanoi will continue opening new business opportunities and benefit urban residents.
Cau Giay - The new economic centre of Hanoi
Hanoi Paragon is located in Dịch Vọng Hầu Ward, Cầu Giấy District, Hanoi. Its prime location is on rare land in the capital city, which mainly enables the project to possess immense potential. In addition to the synchronised infrastructure development, significant medical and educational centres are concentrated in this area. Cầu Giấy is an essential link in connecting the old central districts of Hanoi with the new sections.
Infrastructure in Cầu Giấy is continuously upgraded and renovated to avoid traffic congestion. The Nhổn - Mỹ Đình - Cầu Giấy axis, serving as the main road connecting the city centre, is being invested in a synchronised system with the elevated railway system and the expanded Ring Road 3 to connect Cầu Giấy with other districts of the city. The current time to reach Noi Bai International Airport has been reduced to 30 minutes.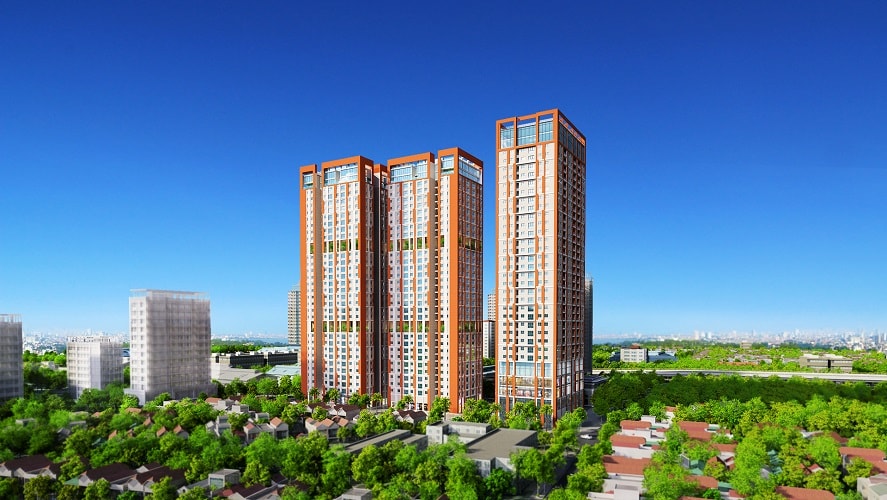 Metro Line 3, from Nhổn to Hanoi Station, will be one of the critical railway routes in the near future. In October 2020, the first train cars manufactured by Alstom Valenciennes were brought to Vietnam. Metro Line 3 will have 12 stations, including 3 in Cầu Giấy, with partly commercial operation scheduled for August 2023 and the complete operation in 2027.
Cầu Giấy also gathers many prestigious educational centres and schools nationwide, such as the Academy of Journalism and Communication, Hanoi National University, Hanoi Pedagogical University, and Amsterdam High School. Additionally, many important structures are located here, such as Indochina Plaza Hanoi, Keangnam Hanoi Landmark Tower, the Museum of Ethnology, and the National Convention Center.
When infrastructure is completed, this area has the potential for real estate price appreciation in the future. With its prime geographical location and development potential, Hanoi Paragon is an excellent choice for those who want to own a high-class apartment with potential in the future in the Cầu Giấy area.
Experts predict that apartment prices in Hanoi will continue to rise in the near future.
Experts predict that the prices of apartments in Hanoi will continue to rise in the near future, especially in the second two quarters of this year, as the supply remains scarce and demand continues to be high.
According to market research, the average price of a basic apartment in Hanoi is currently 47 million VND/m2, which has increased by an average of 5% per quarter in 2022 and is significantly higher compared to 2021. In comparison to the first quarter of 2019, the current price has increased by more than 53%, following 16 consecutive quarters of increases.
The main reason for the rising housing prices in Hanoi is the shortage of land and the resulting increase in land and compensation costs. The lengthy process of obtaining project approvals increases investment costs, while fluctuating interest rates and labour and material costs also contribute to the problem. However, the most significant bottleneck remains Hanoi's limited supply of projects. Experts believe that the high housing prices are due to various factors, such as high demand, limited supply, and inflation causing price increases.
Since experts predict the continued rise in housing prices in Hanoi, Hanoi Paragon is becoming one of the most attractive investment projects in 2023. With its prime location, diverse amenities, and superior design, Hanoi Paragon is being delivered during a time when housing prices are still rising in Hanoi. Its value is expected to increase significantly in the future.
High-end apartment design 
Along with its prime location and scarce market supply, the design and handover of luxurious apartments are also one of the standout features of Hanoi Paragon that investors should consider. The flats at Hanoi Paragon have flexible areas ranging from 88 to 140 square meters, arranged in 2-3 bedrooms, and designed in a distinctive style: contemporary, model, retro & elegant.
Each apartment maximises ventilation and natural light to create a spacious and nature-friendly living environment while also saving energy and protecting the environment. The exquisite and functional design optimises the living space, showcasing a modern and luxurious Singaporean style.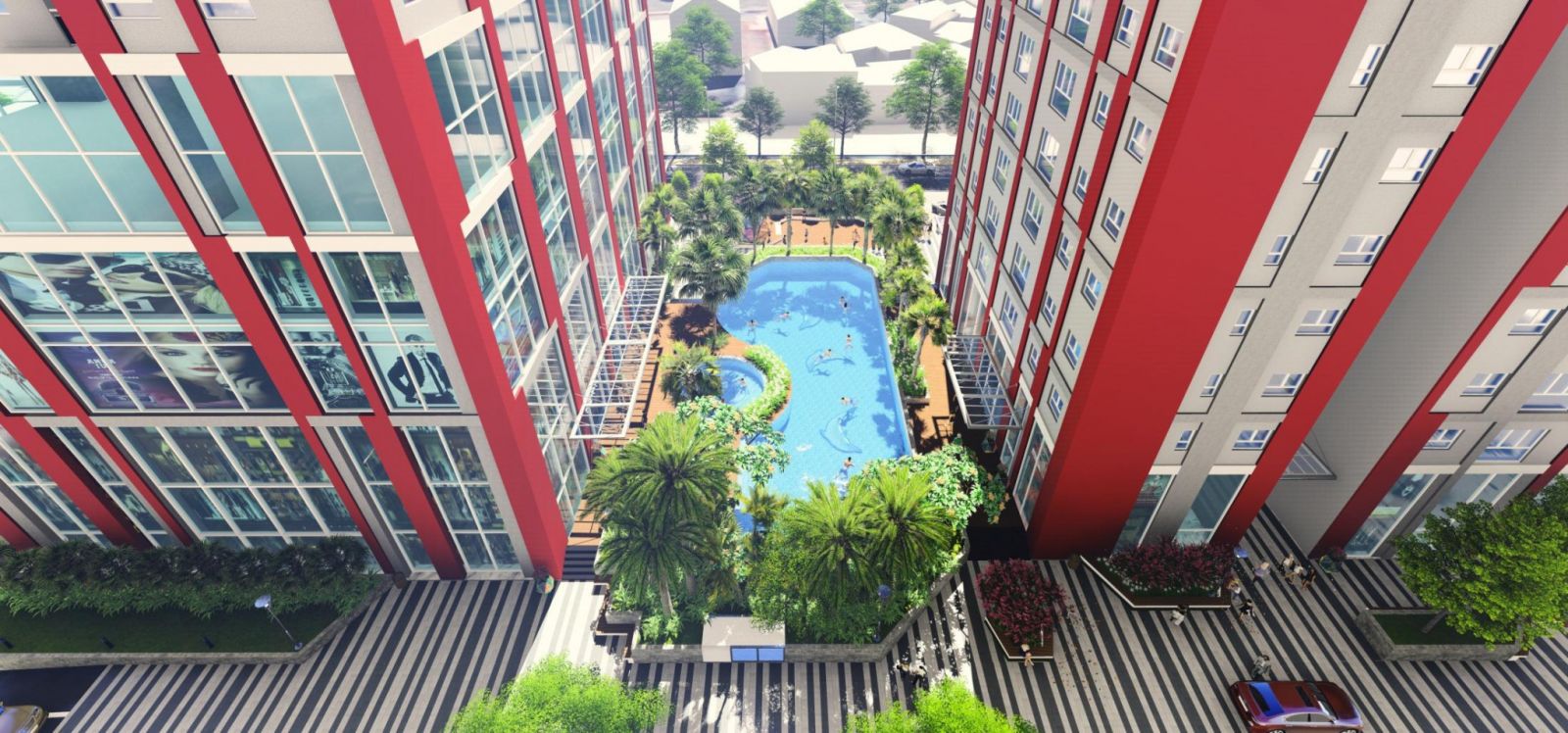 The developer is also dedicated to selecting high-quality materials for the project, with premium furniture such as Eurowindow aluminium and glass doors, fire-resistant wooden doors, 12mm thick imported wooden floors, Schneider electrical equipment, energy-saving LED lighting systems, smoke detectors, heat detectors, etc. Moreover, the developer has invested heavily in sanitary equipment to ensure the quality of high-end apartments. All Toto equipment, as initially promised, will be replaced by products imported from Germany under the Grohe brand.
Hanoi Paragon has gathered all the favourable factors, both objective and subjective, to become one of the most potential projects in 2023. With all the above reasons, Hanoi Paragon is evaluated as a top investment choice that can bring benefits and value to investors now and in the future.
Contact VIProperty for more information on the project today.

VIPROPERTY CO.,LTD
Mua bán, Cho Thuê, Quản lý, Thiết kế & cung cấp nội thất căn hộ chung cư.
PURCHASING, LEASING, MANAGEMENT, FURNISHING APARTMENT
购买、出租、管理、设计与家具供应。
☎ Hotline: (+84) 986 888 100
✉️ info@viproperty.vn
-----------