VIPROPERTY | Vietnam Highlights Weekly | 27/09 - 03/10/2021
VIPROPERTY | Vietnam Highlights Weekly | 27/09 - 03/10/2021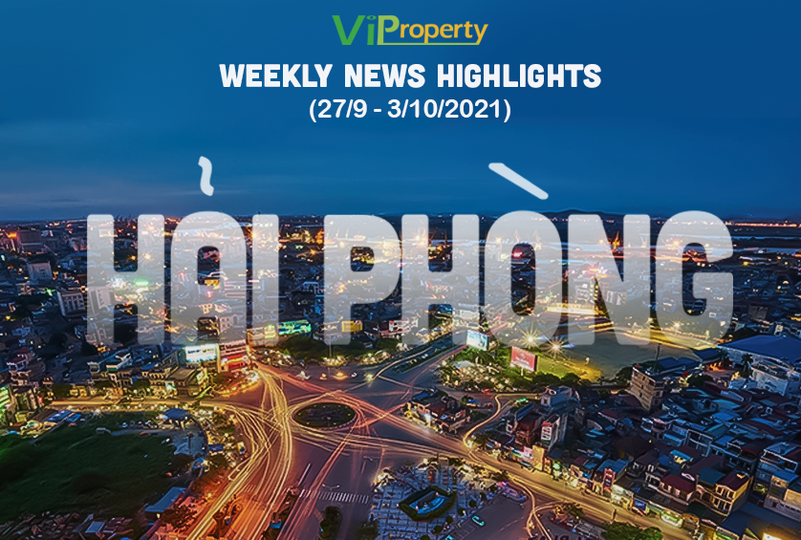 I/ Vietnam News
:
1. Public investment pushes real estate market
2. Vietnam's GDP, FDI and Overseas Investments has witnessed a growth over nine-month
3. Foreign firms expand investment in Vietnam
4. Vietnam ranks 73rd for digital quality of life, e-security improves
5. Vietnam emerges as fast-growing real estate market in Southeast Asia
6. The Ministry of Transport plans to reopen domestic routes
II/ Hanoi News
:
1. Overall adjustment of the Capital construction master plan to 2030 and a vision to 2050
2. Approving the architectural plan of the new administrative center in West of West Lake
3. Hanoi to renovate degraded apartment blocks by 2025
4. Bac Ninh, Hung Yen together spend money to urge the progress of Ring road 4
5. Proposal to invest 1,700 billion VND to build a new Duong bridge
6. It is expected to operate 2 electric bus lines in October
III/ Ho Chi Minh News
:
1. Production, trading and services in Hochiminh City to reopen on Friday
2. Thu Thiem 2 Bridge expected to be put into operation by April 2022
3. Panasonic launches new factory in Binh Duong province
4. How Hochiminh City helps businesses recover after a long lockdown?
Keeping our clients, employees, and partners informed is one of our top priorities.
Kindly contact Viproperty for further consultancy or more detail Vietnam Property News.
---------------------------------------------------------------------
VIPROPERTY CO.,LTD
Mua bán, Cho Thuê, Quản lý, Thiết kế & cung cấp nội thất căn hộ chung cư.
PURCHASING, LEASING, MANAGEMENT, FURNISHING APARTMENT
购买、出租、管理、设计与家具供应。
Hotline: (+84) 986 888 100
Email: info@viproperty.vn