VIProperty Tips: Difference between high and low floor
Choosing a suitable apartment for your needs is never easy, especially for first-time tenants. People often wonder about renting an apartment on a high floor or renting an apartment on a low base. Today, VIProperty will list some pros and cons of renting high and low floor apartments!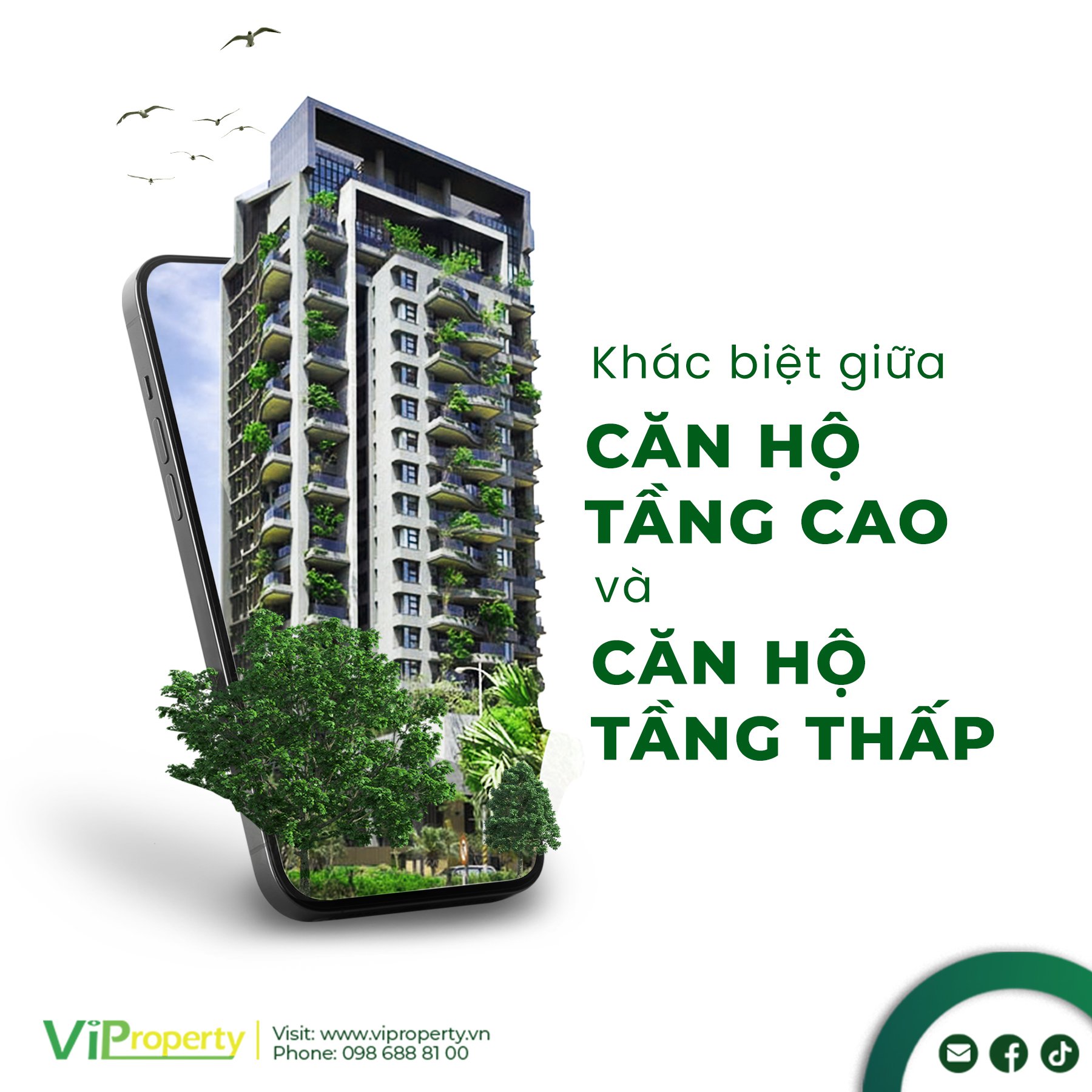 Rent an apartment on a high floor
Advantages:
Breathe in the fresh air

Have a lot of privacy, not blocked from view

Minimize the appearance of insects.

Limiting the noise of vehicles, construction sites, etc
Disadvantages:
It takes a lot of time when moving, waiting for the elevator

Restrictions for those with acrophobia
Rent an apartment on the lower floor
Advantages:
Convenient for travel

Easy escape in case of trouble

Suitable for those who are afraid of heights
Disadvantages:
Vulnerable to noise pollution in the surrounding area

It is easy to have the appearance of insects in the apartment

Low visibility, limited on owning a nice view.
* HR3 building at Eco Green Saigon: Nice rental apartment in the market
You can comprehensively approach and be consulted to enthusiastically exploit information about types of houses for rent with prices, area, location, and utilities at more than 5,000 apartments for rent at VIProperty.
Proud to be an enterprise with many years of experience in the service of providing apartments for rent, VIProperty, we have been accompanying to deliver many apartments to notable projects such as Vinhomes Central Park, Vinhome Golden River, Eco Green Saigon, etc. With qualified and dedicated staff, VIProperty is committed to becoming a place to provide rental apartments suitable for your life.

VIPROPERTY CO.,LTD
Mua bán, Cho Thuê, Quản lý, Thiết kế & cung cấp nội thất căn hộ chung cư.
PURCHASING, LEASING, MANAGEMENT, FURNISHING APARTMENT
购买、出租、管理、设计与家具供应。
☎ Hotline: (+84) 986 888 100
✉️ info@viproperty.vn
-----------