Viproperty Recap Christmas event December 24, 2022
Merry Christmas at VIProperty. 
Everyone is joyful and the holiday season is bustling. In this welcoming environment, VIProperty Ho Chi Minh branch employees and members shared many joyful moments over cups of hot chocolate and light tea.
The party started with the Wishes to Santa Claus activity. People write their best wishes for colleagues on cards and hang them on the Christmas tree.
Afterwards, the VIPers got together to sing a Christmas carol. The lyrics and the chorus singing under the twinkling lights make this Christmas night more special than ever.
After the opening speech, the program was Secret Santa, a secret gift from Santa Claus.  Each VIP employee will dress up as Santa Claus, make thoughtful gifts, and then exchange them with their coworkers.This gift-giving activity not only creates a feeling of suspense, but can also link the members of the company together after a busy year and rarely meet.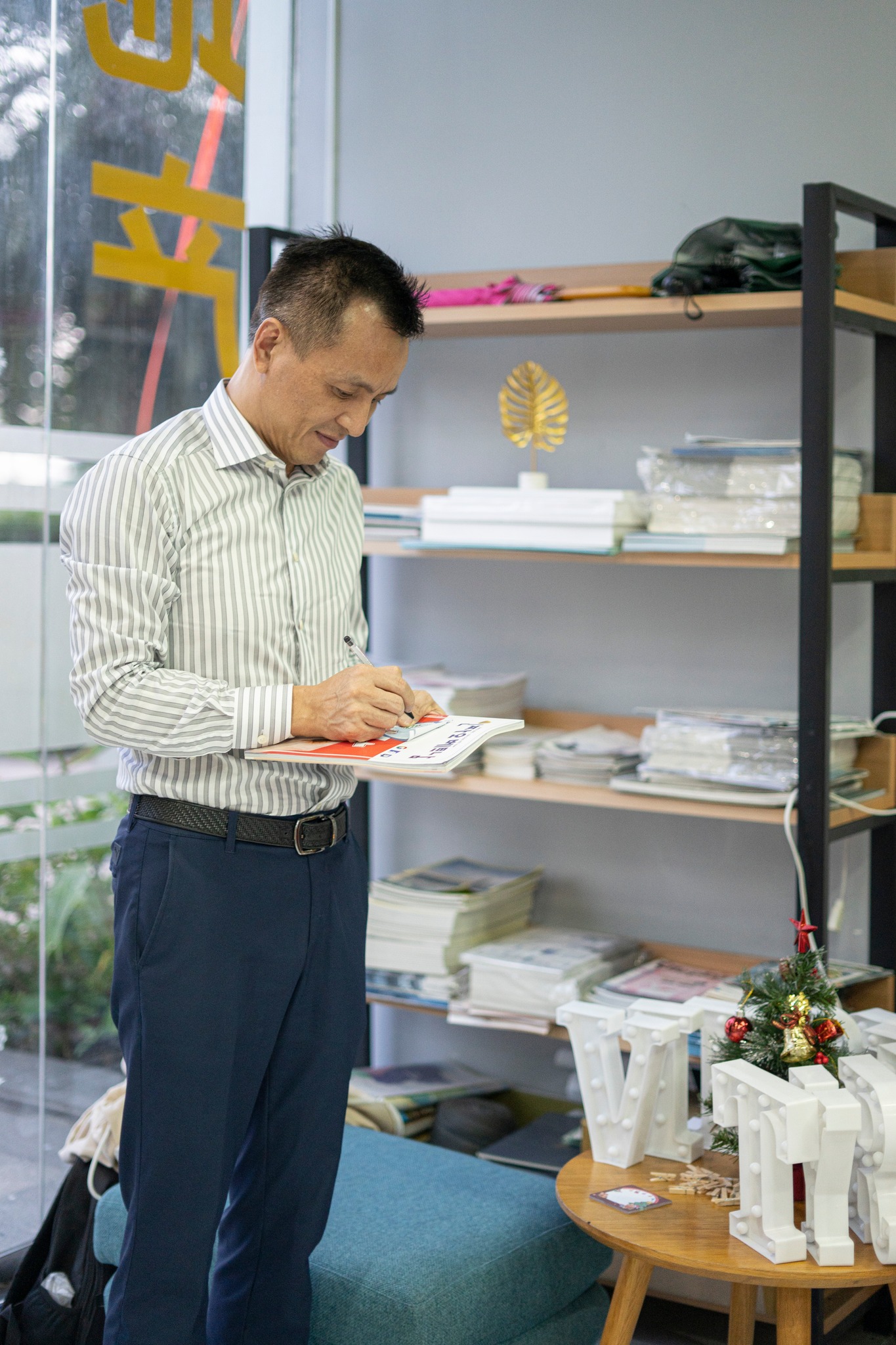 Not stopping there, Mr.Charles Hu, the president of VIProperty disguised himself as Santa Claus, handed secret envelopes to each VIPers member.This entirely unexpected gift from VIProperty's management is intended for all of the branch's employees in Ho Chi Minh City.
VIProperty is aware that a strong business is one that cares about the well-being of all of its employees through its internal practices, in addition to having extensive knowledge in the industry it works in. The long-term development strategy for VIProperty includes developing events that foster employee interaction.
The following images were taken at the VIProperty office's Christmas celebration in Ho Chi Minh City: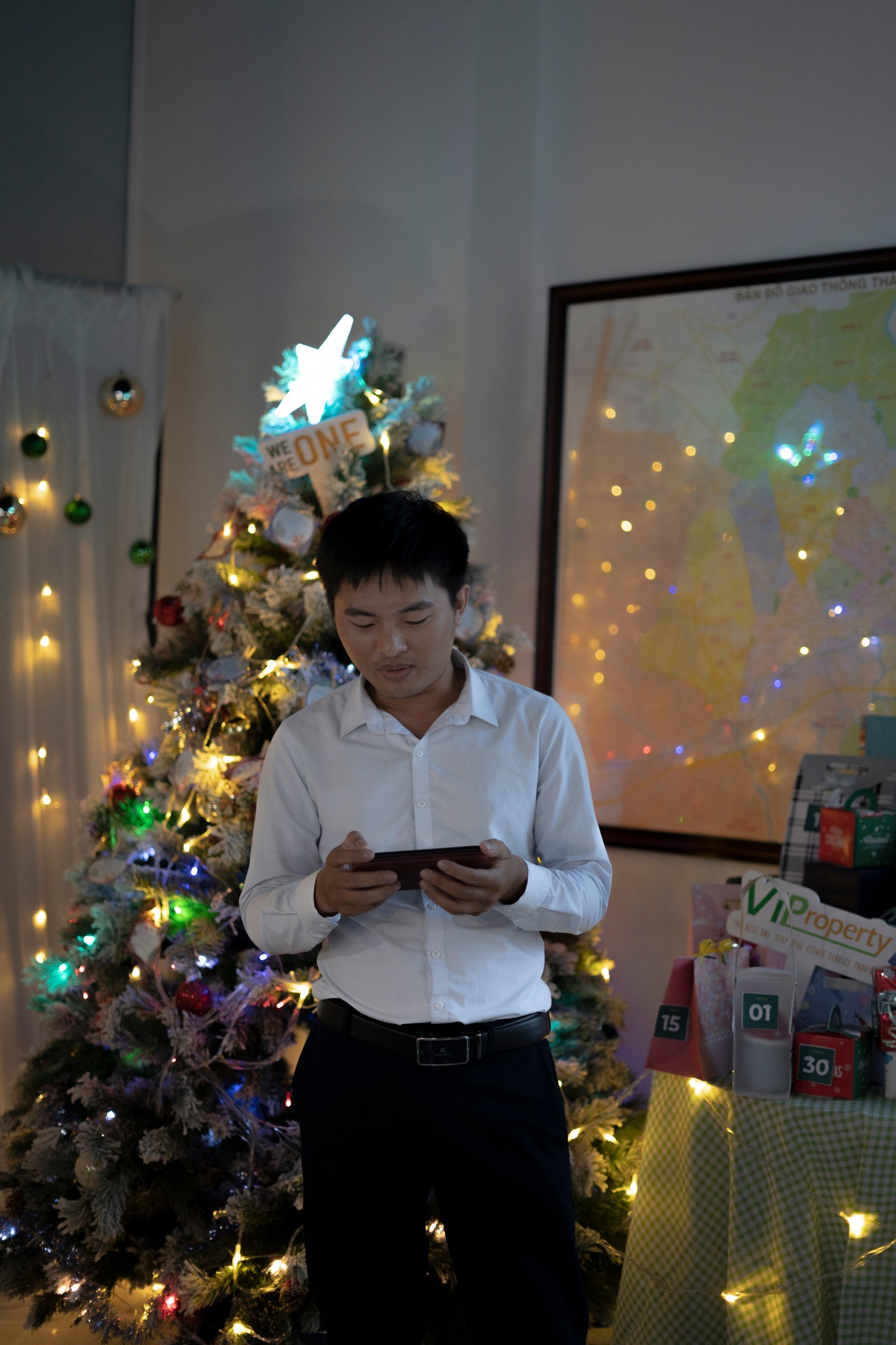 *Images of people handwritten greetings wishes for VIPs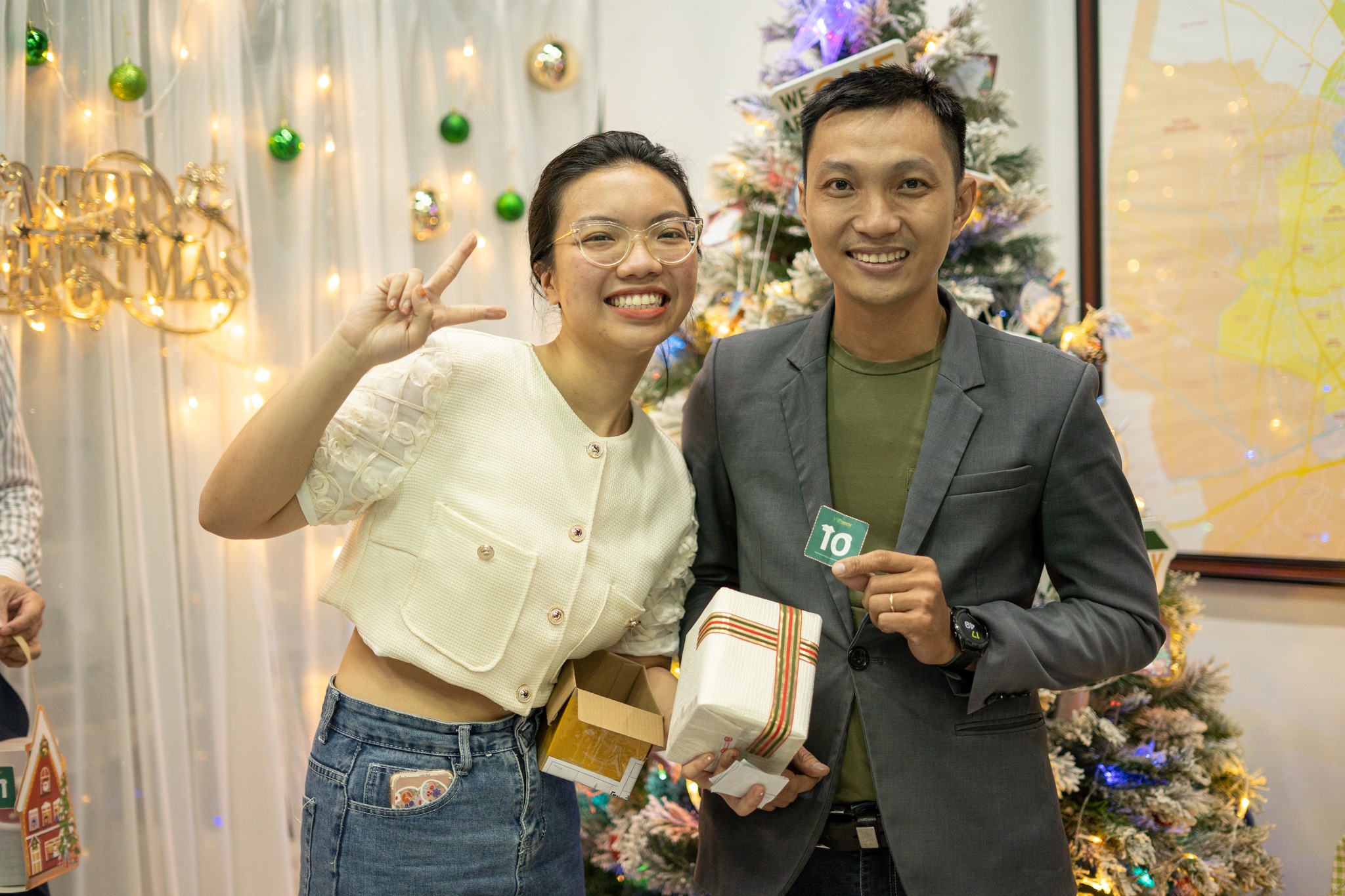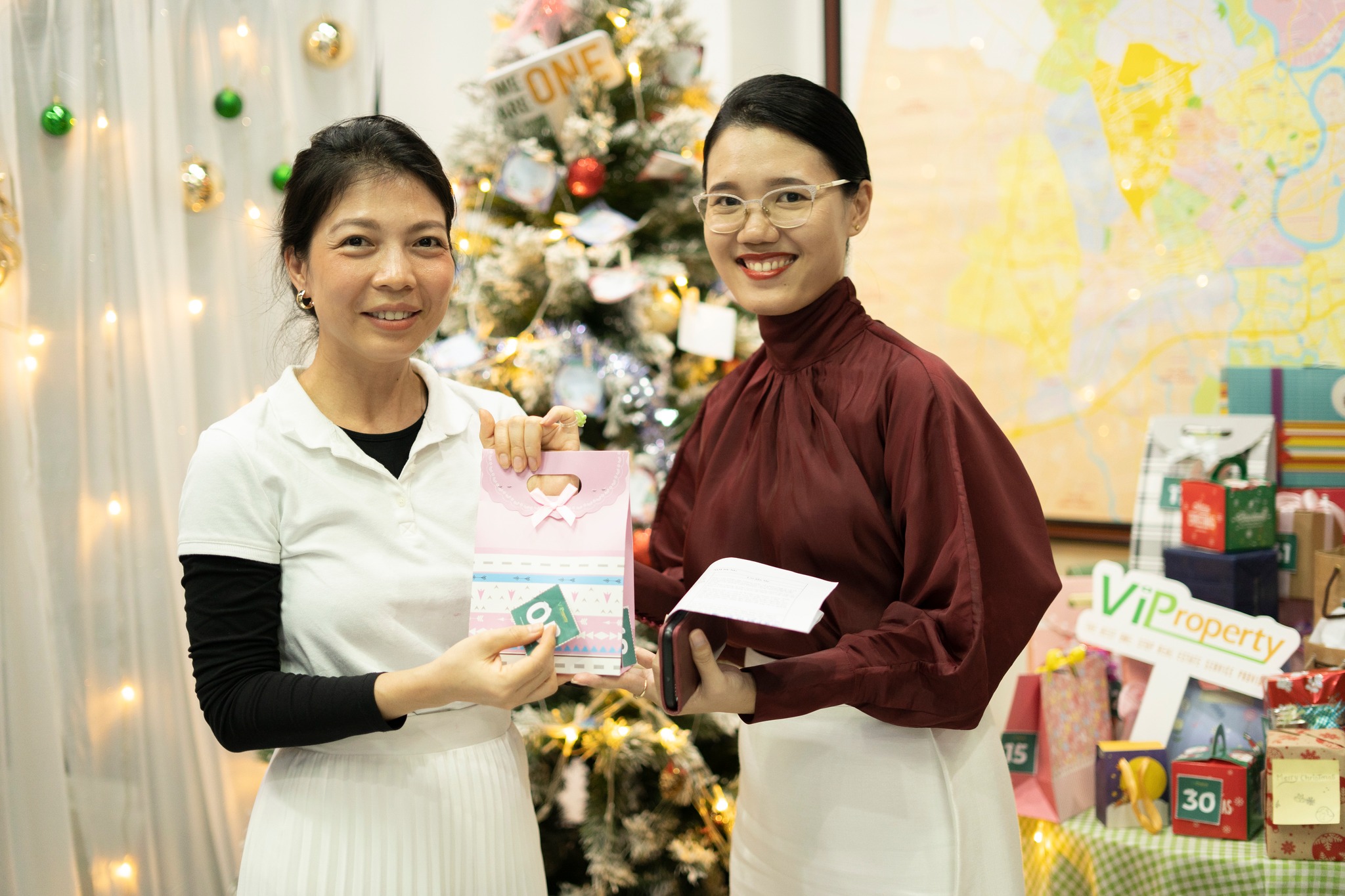 *The gifts are sent to the person carrying the lucky number.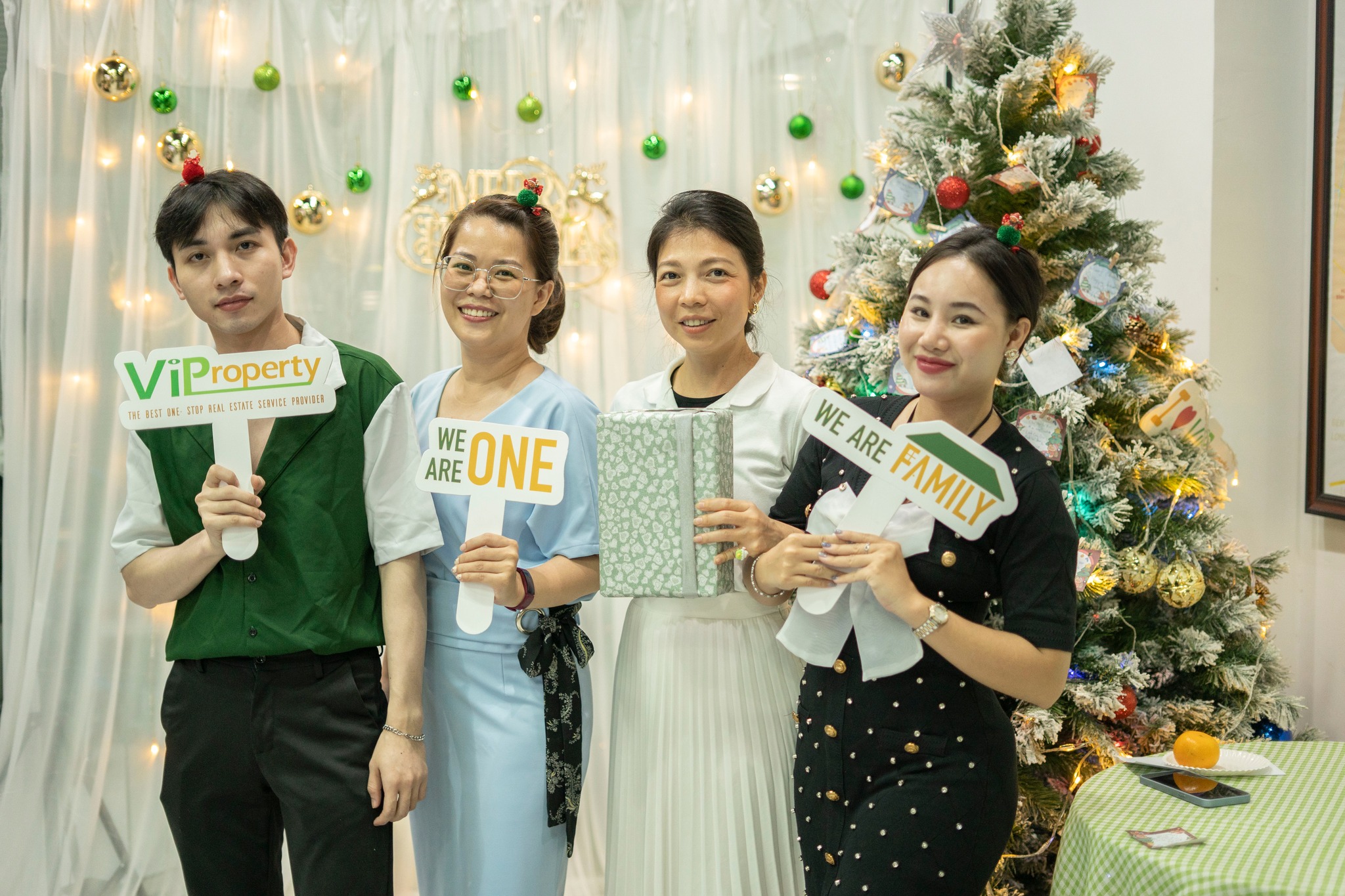 *Keep the warm Christmas memories.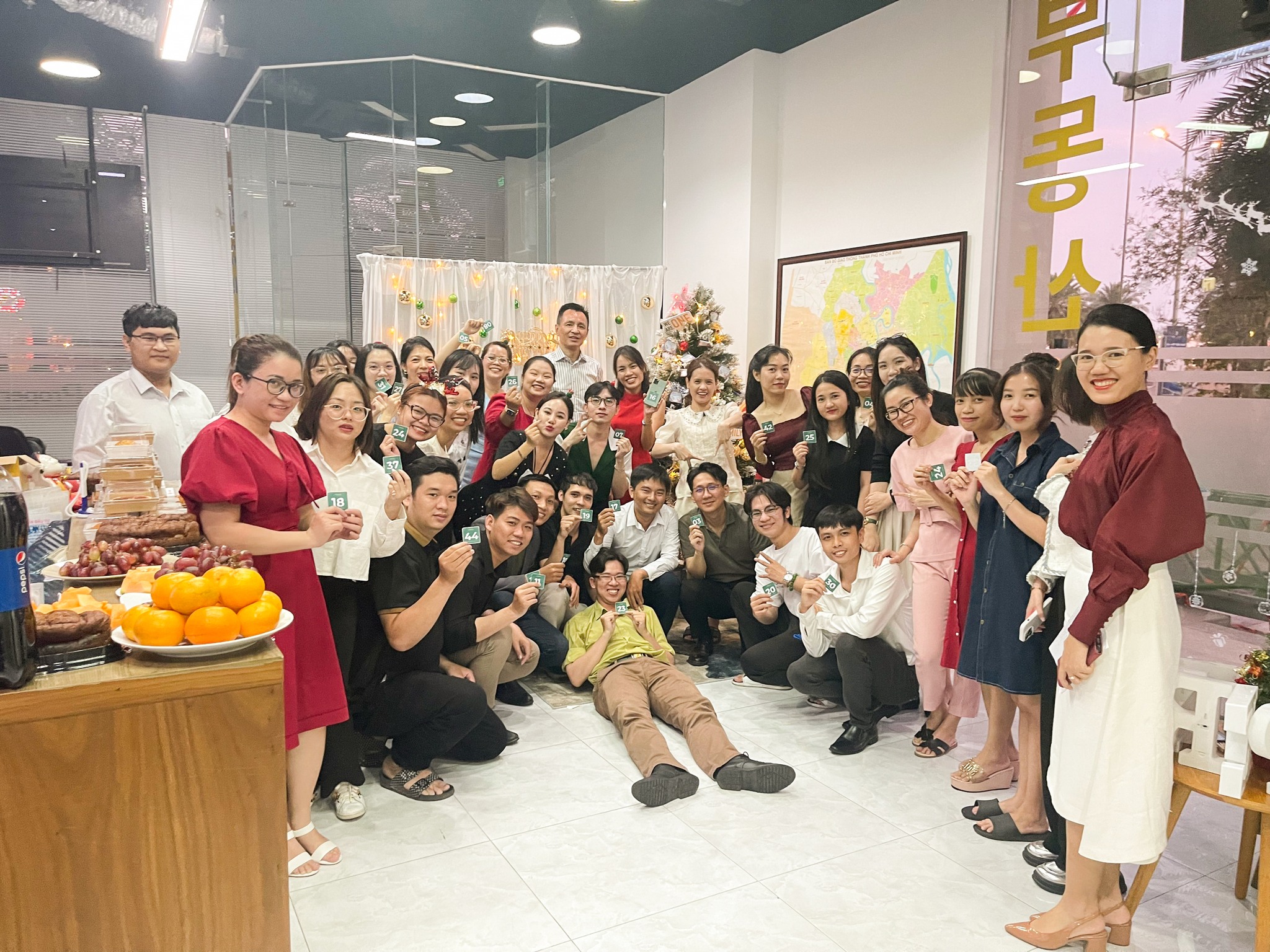 VIPROPERTY CO.,LTD
Mua bán, Cho Thuê, Quản lý, Thiết kế & cung cấp nội thất căn hộ chung cư.
PURCHASING, LEASING, MANAGEMENT, FURNISHING APARTMENT
购买、出租、管理、设计与家具供应。
☎ Hotline: (+84) 986 888 100
✉️ info@viproperty.vn
-----------