ViProperty opening event at the beginning of the year 30/01/2023
Glad to be back to work with the VIProperty family.
After a Lunar New Year holiday ends, VIPers must bid green banh chung and crimson couplets farewell and return to their jobs. And to begin a new year, it is essential to worship the OPENING ceremony in order to pray for a fruitful year filled with success.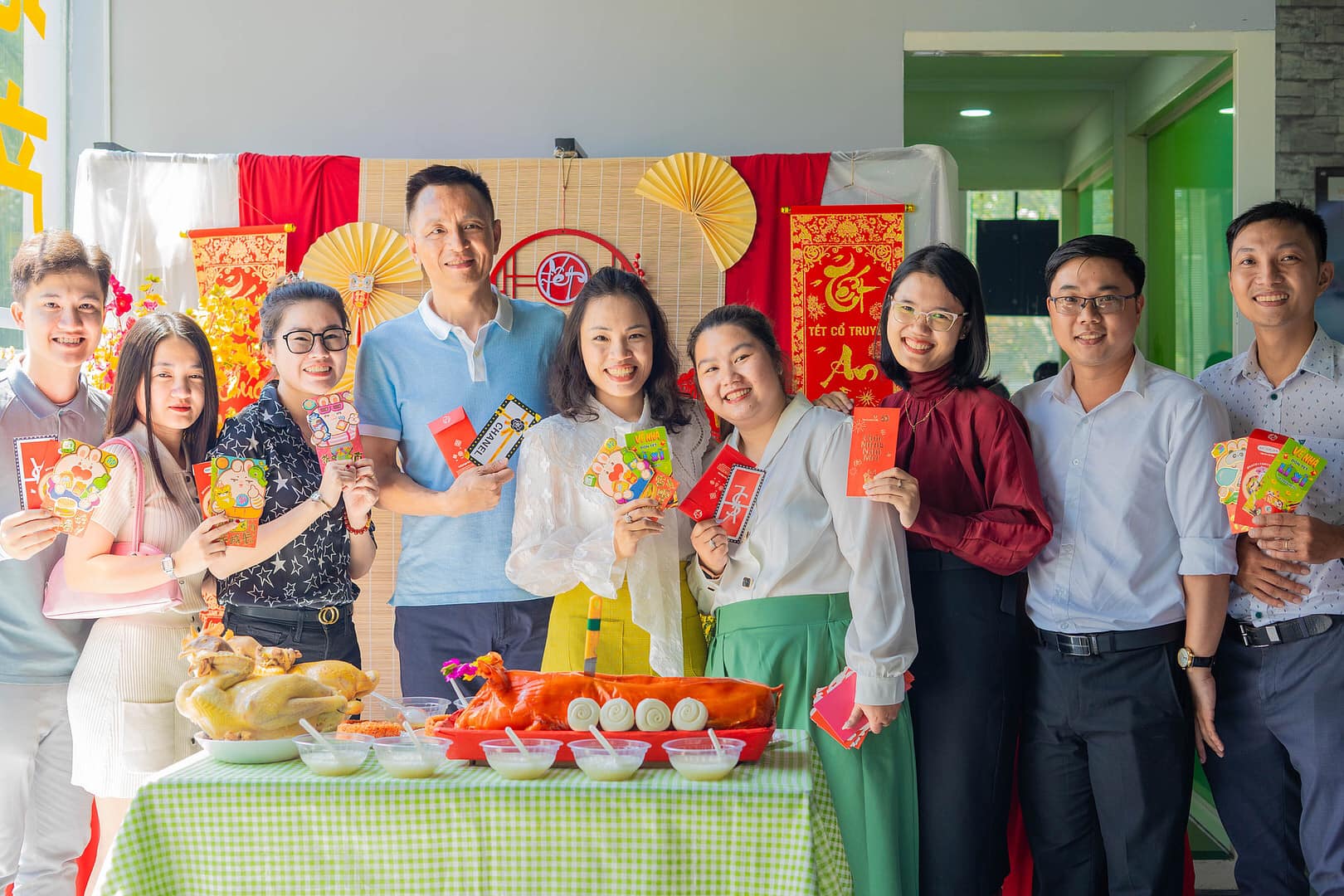 Ms. Trang Le - CEO of VIProperty was the first person to light incense to pray for a smooth sailing year, great prosperity.The leadership of VIP has prepared numerous vibrant red packets filled with plenty of good luck for VIPers for the start of the new year. The lovely red envelopes are a representation of luck and joy. Everyone wishes you luck and good fortune for the coming year.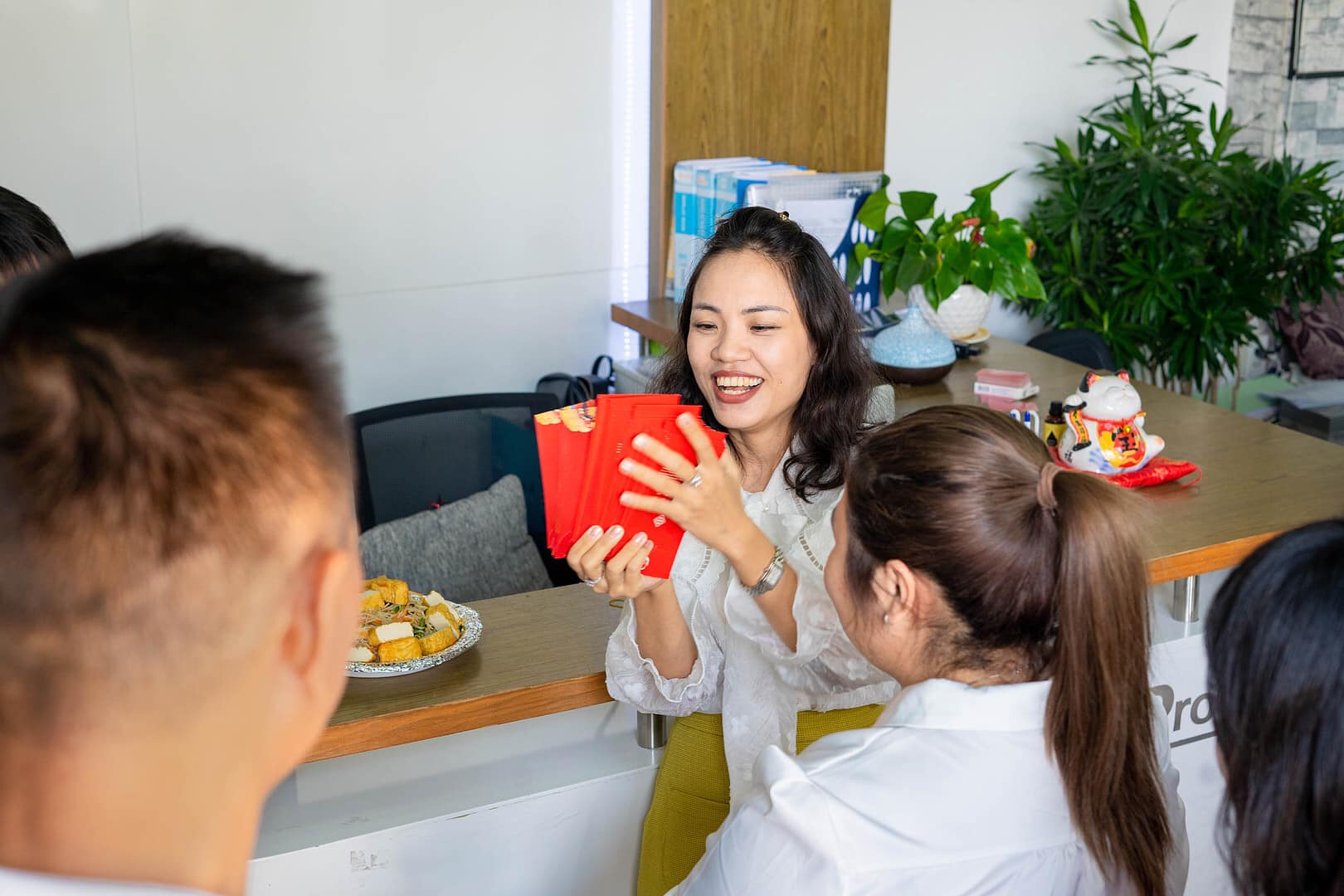 To end the opening ceremony, everyone gathered together and bonded together in the second house at VIProperty.
The jubilant, busy opening day and the radiant grins on everyone in the VIPer family portend an active year for VIProperty that will go above and beyond expectations. beginning of business in 2023.
Starting a new year Hanh Thong, Hong Phat, Cat Tuong, VIProperty would like to wish our customers, partners and all officers and employees a new year "Happy and prosperous - Everything goes as you wish".
Here are some commemorative photos from the Grand Opening party at VIProperty office in Ho Chi Minh City branch: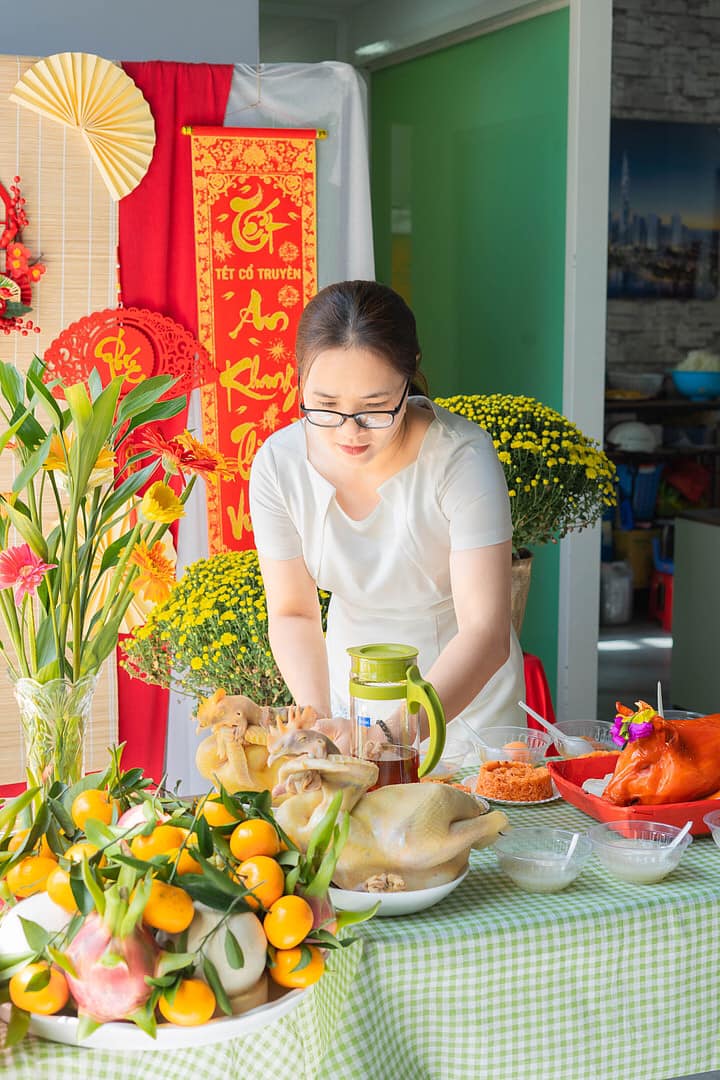 *Preparation for the opening ceremony of the opening ceremony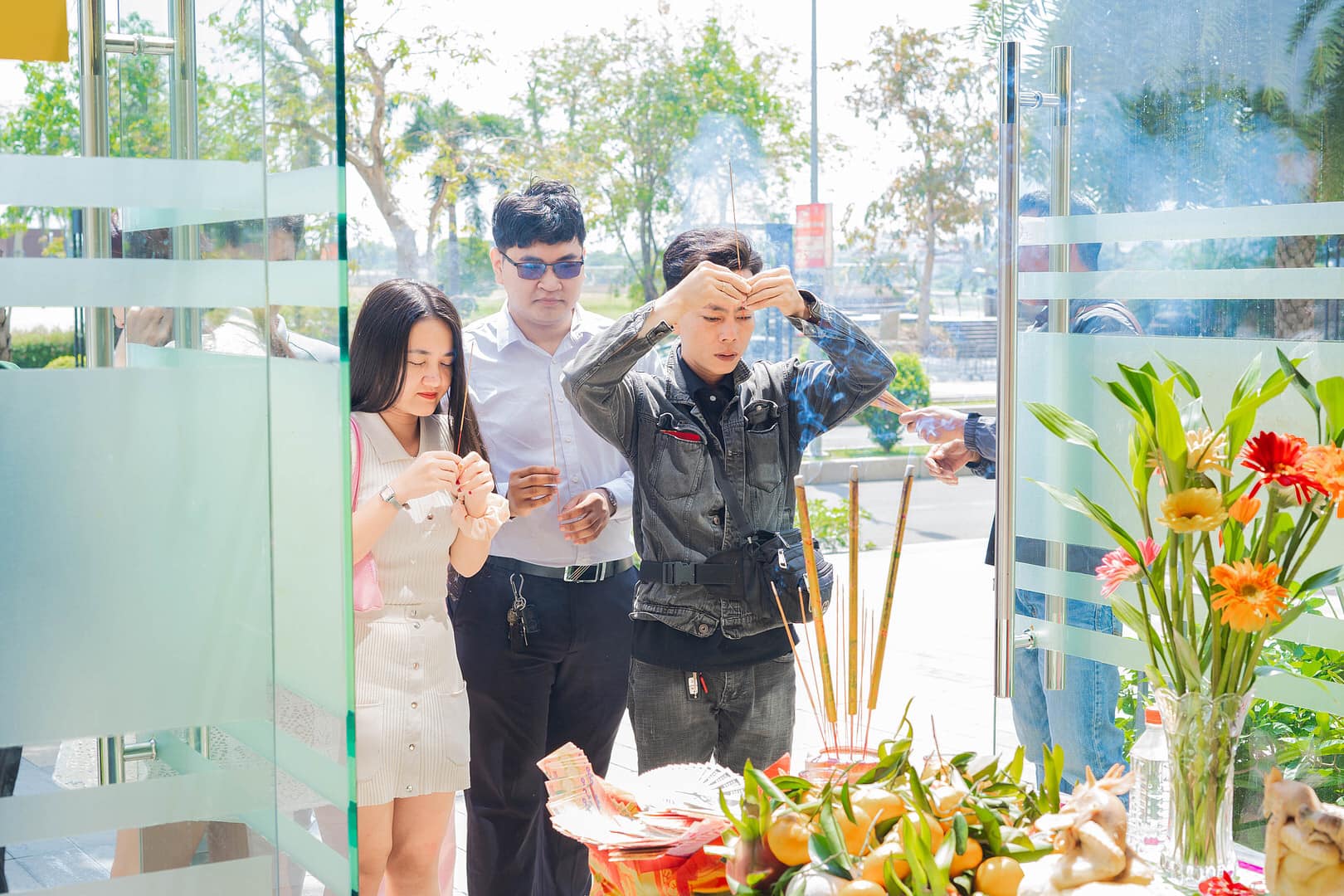 *Mr.Charles Hu - president of VIProperty distributed lucky money to all employees.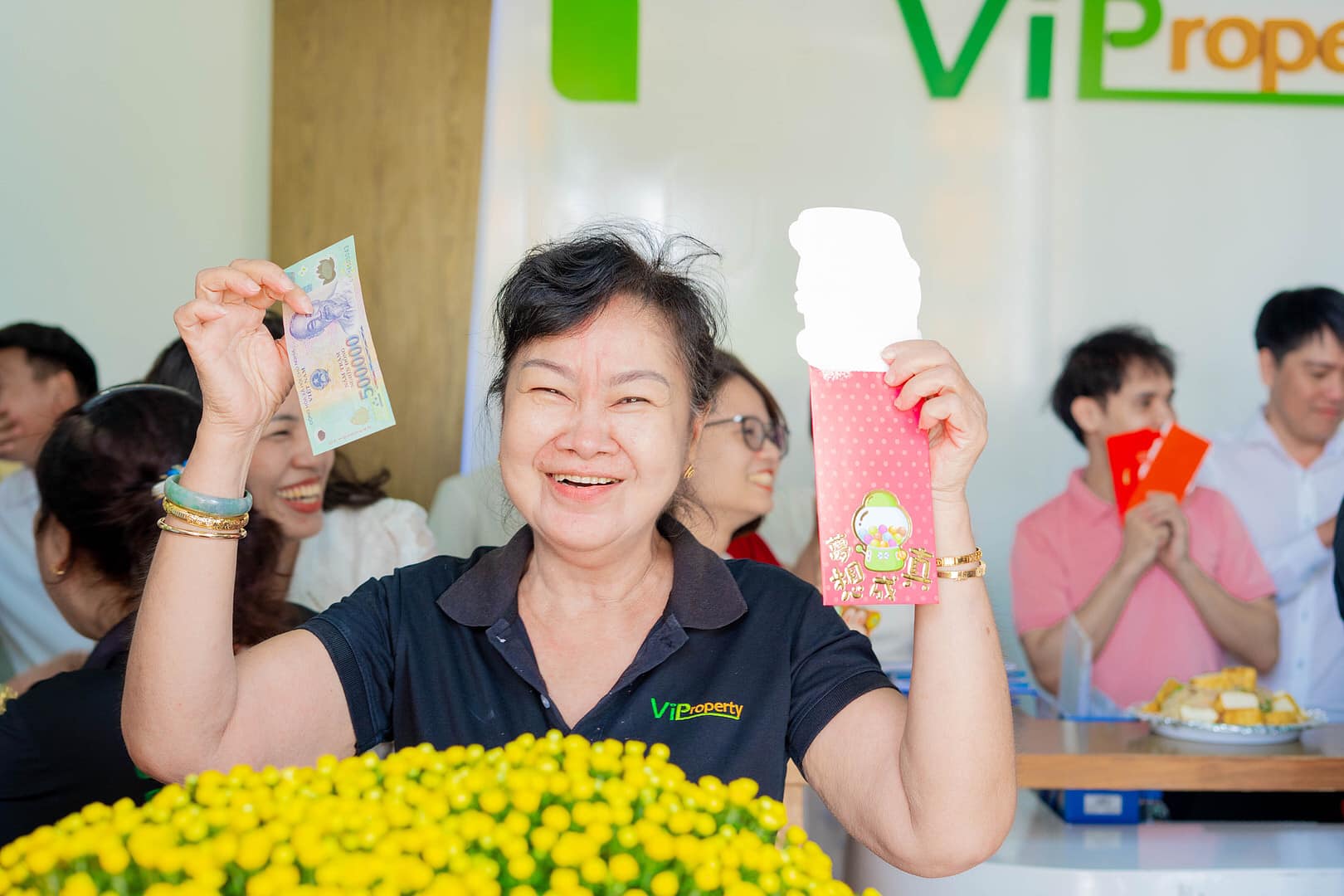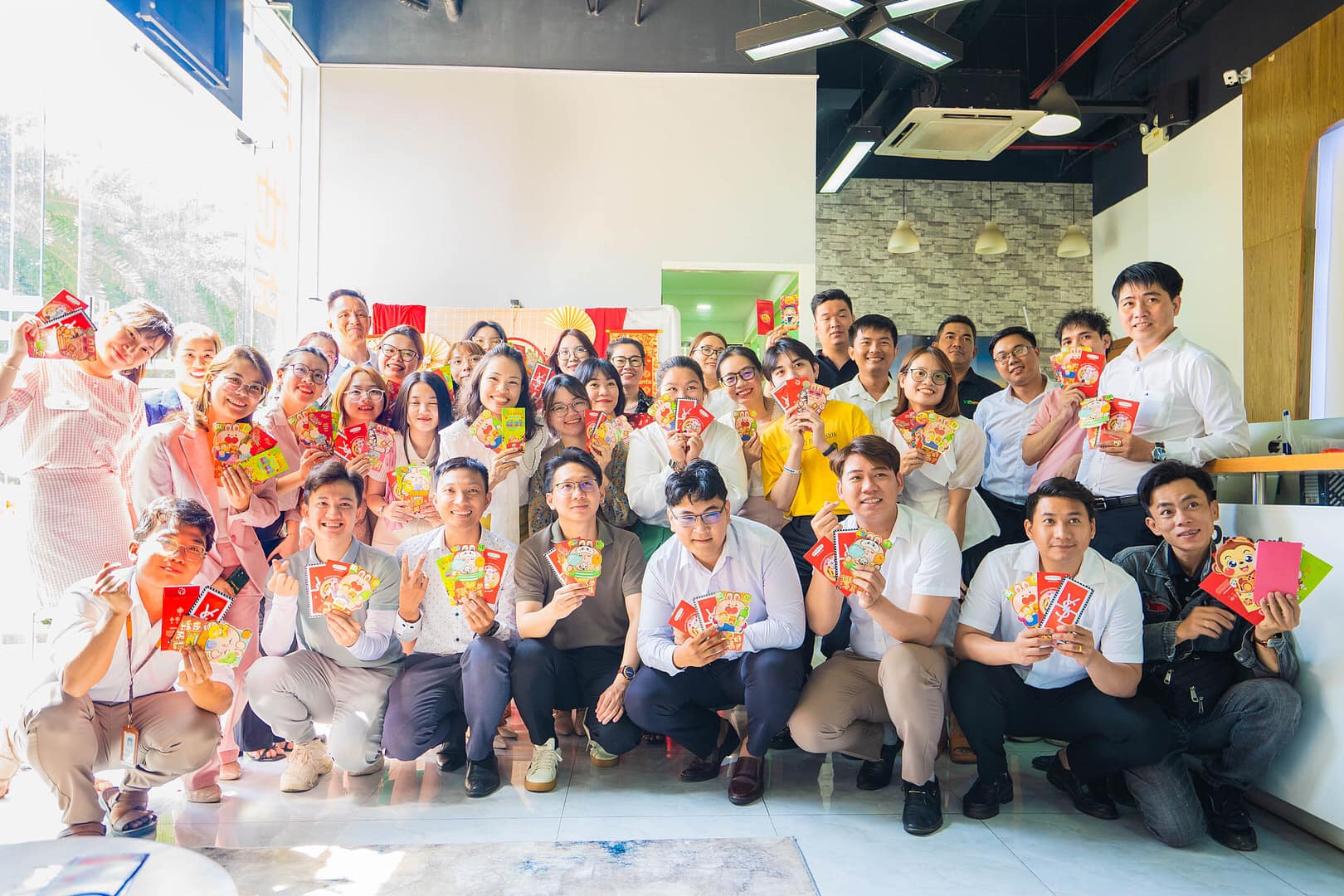 *Wishing everyone a very successful year.

VIPROPERTY CO.,LTD
Mua bán, Cho Thuê, Quản lý, Thiết kế & cung cấp nội thất căn hộ chung cư.
PURCHASING, LEASING, MANAGEMENT, FURNISHING APARTMENT
购买、出租、管理、设计与家具供应。
☎ Hotline: (+84) 986 888 100
✉️ info@viproperty.vn
-----------