The prime location of Hanoi Paragon
Located in the center of Cau Giay District - a central district of Hanoi, Hanoi Paragon is considered to have a rare and valuable prime location in the capital city. Today, let's explore with VIProperty how potential Hanoi Paragon's prime location is.
Introduction to Hanoi Paragon:
Hanoi Paragon is a high-end residential and commercial complex, with a commercial center developed by VT Construction and Commerce Joint Stock Company. The project is built on over 8,200m2 at 181 Tran Quoc Vuong Street, Dich Vong Hau Ward, Cau Giay District, Hanoi - the most developed urban area in the capital. Hanoi Paragon features Singaporean architectural style, as well as beautiful green spaces from lakes, trees, gardens... and luxury amenities.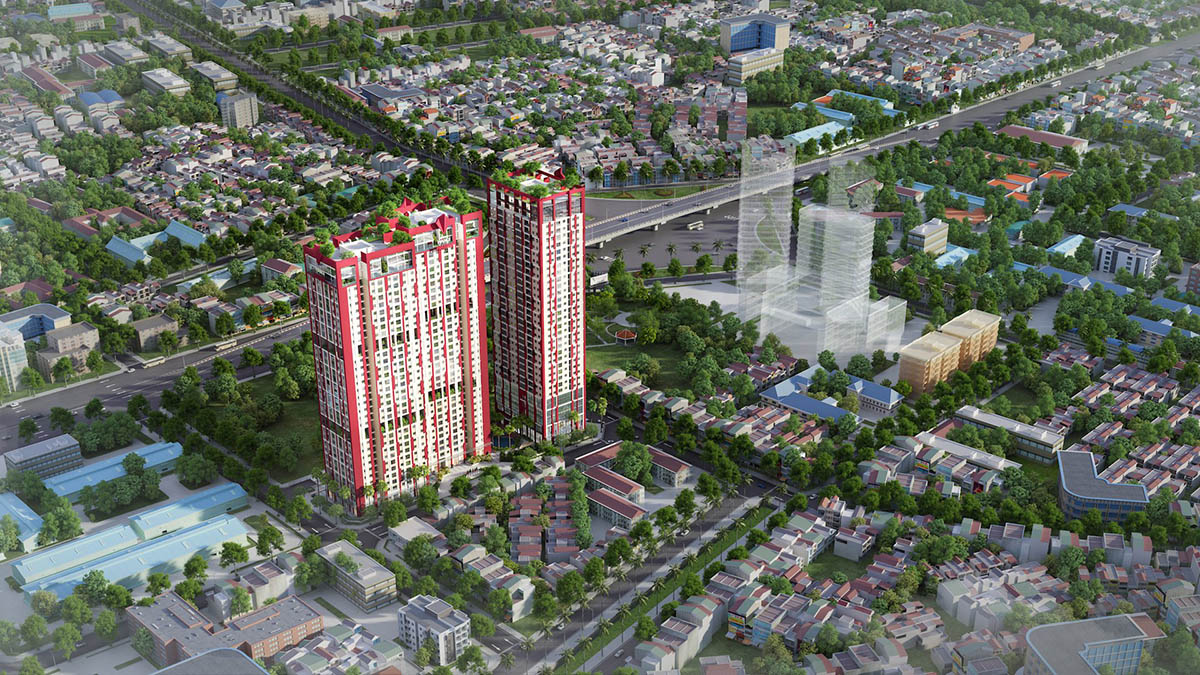 The prime and strategic location of Hanoi Paragon.
Located at 181 Tran Quoc Vuong Street (Cau Giay, Hanoi), Hanoi Paragon boasts a prime location at the center of the western gateway to the capital city, adjacent to three major roads: Pham Hung - Duy Tan - Tran Quoc Vuong. From here, residents of the project can easily connect to major transportation routes such as Xuan Thuy - Cau Giay, Belt Road 3, the elevated railway line from Nhon to Hanoi Station, as well as quickly access to the city's medical, educational, cultural, and sports services.
Hanoi Paragon possesses a valuable land fund located in the heart of Cau Giay district. With this location, residents at Hanoi Paragon can easily connect to many major roads such as Cau Giay Street, Lang Ha Street, Nguyen Chi Thanh Street, Le Duan Street, and Kim Ma Street, making it more convenient than ever to travel to central districts such as Ba Dinh, Hoan Kiem, and Hai Ba Trung.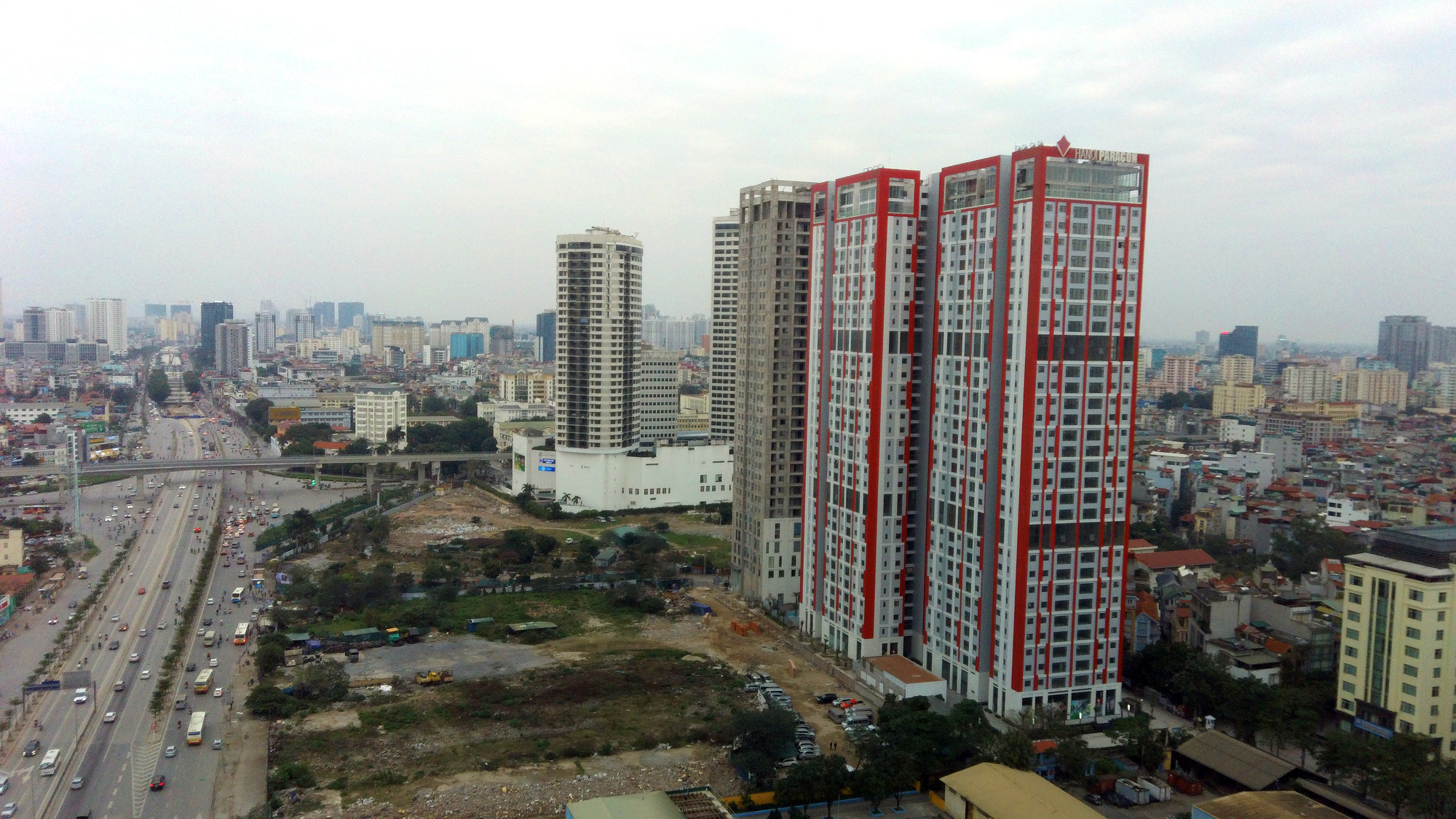 Especially, Hanoi Paragon is located very close to major routes such as Thang Long expressway, Vo Chi Cong street, and Pham Van Dong street, creating convenient conditions for traveling to neighboring provinces and international airports such as Noi Bai airport and Cat Bi airport. With its central location and many advantages in transportation, Hanoi Paragon is an ideal choice for residents who want to save travel time and ensure convenience in their daily lives.
Not only strong in transportation infrastructure, with its location at the heart of Cau Giay district, Hanoi Paragon also benefits from the highest quality education system in the capital city, including prestigious schools such as Hanoi National University, Journalism and Communication Academy, University of Education 1, University of Commerce, Amsterdam High School, Vietnam-Australia International School, Newton International School, Foreign Language Specialized High School, Marie Curie School, Doan Thi Diem School, and Sakura Montessori Preschool,...
The potential for the future of Hanoi Paragon
Located in a prime location in the center of Hanoi, the Hanoi Paragon project inherits impressive and outstanding potential values. It is expected to boost the potential growth of real estate prices over time.
Currently, the Cau Giay district is experiencing rapid urbanization and development, with a synchronized infrastructure system, making it a popular destination with a dense concentration of schools, hospitals, offices, and important administrative agencies in the city. Due to its advantage of attracting many government agencies and modern transportation, Cau Giay is attracting more and more residents and a large labor force to its offices and companies.
The increasing population demand for housing and the real estate market in the area that meets residents' criteria is also becoming increasingly important. This creates opportunities for investors to exploit and develop potential profits in an attractive and sustainable way over time.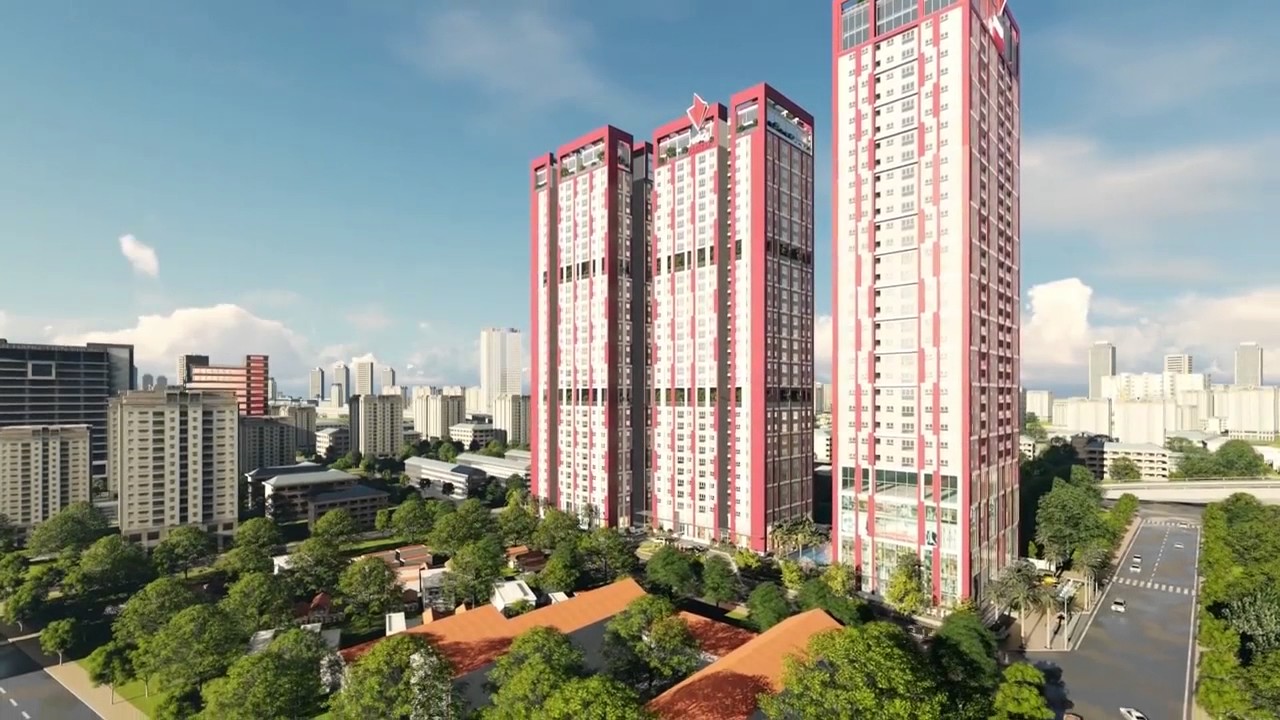 In addition, the Nhon - Hanoi Metro Line cannot be ignored. It is planned to be one of Hanoi's main metro lines, constructed to solve the traffic congestion problem on the route from Nhon to Hanoi Station. This metro line will connect the city's major urban areas and help promote the development of surrounding areas.
With the Hanoi Paragon apartment building located near the elevated railway line from Nhon to Hanoi Station, this will have a positive impact on the apartment building and its residents. When the metro line is operational, residents of the Hanoi Paragon can easily access the elevated railway line to travel to other areas of the city, making travel more convenient and time-saving.
Moreover, the Nhon - Hanoi Metro Line will help the surrounding area of Hanoi Paragon to develop by attracting many investment projects and expanding community facilities, providing significant benefits for residents and increasing the value of Hanoi Paragon in the future.
HaNoi Paragon can be said to gather all the favorable factors to become a project that brings great value to residents as well as investors, both in the present and in the future
Contact VIProperty to receive the latest updates on Hanoi Paragon project.

VIPROPERTY CO.,LTD
Mua bán, Cho Thuê, Quản lý, Thiết kế & cung cấp nội thất căn hộ chung cư.
PURCHASING, LEASING, MANAGEMENT, FURNISHING APARTMENT
购买、出租、管理、设计与家具供应。
☎ Hotline: (+84) 986 888 100
✉️ info@viproperty.vn
-----------