The Perfect Workspace for Your Business: Discover the Allure of Hanoi Paragon Offices
Hanoi Paragon provides exceptional office space for businesses seeking a professional and convenient location. Situated in the bustling district of Cau Giay, the building offers office space, comprehensive infrastructure and easy access to major landmarks, creating an ideal environment for sustainable business operations and development.
Overview of the Hanoi Paragon building
Hanoi Paragon is in a prime location on Tran Quoc Vuong Street, Cau Giay District, Hanoi. The high-end commercial, office, and residential complex consists of three 30-story buildings, with the podium of each building being utilised as a commercial centre and office space for rent.
The building offers traditional office spaces, providing a relatively sizeable rental area for clients looking for offices in Cau Giay. The rental area can be cut from 100m2 upwards to an entire floor, catering to the needs of businesses of various scales.
The highlight of the building is its modern design and synchronised infrastructure. Each rental area is provided with basic furniture by the developer. Moreover, the rental price is also suitable for businesses in Cau Giay and neighbouring areas. This has been and continues to be the choice of many companies.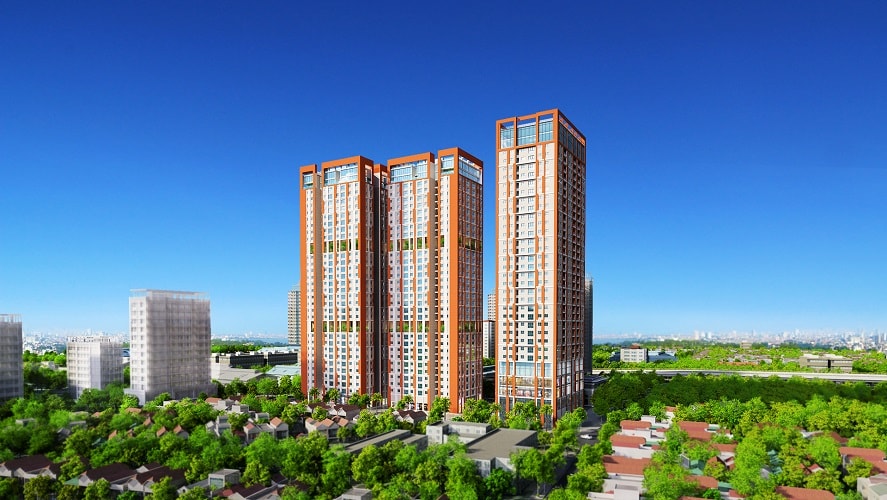 The location of the Hanoi Paragon building
Hanoi Paragon is located in the central area of the Cau Giay district, adjacent to the intersection of the main arterial roads of Pham Van Dong - Pham Hung - Xuan Thuy - Ho Tung Mau. This is a rare and prime location in Cau Giay - a district with comprehensive infrastructure and transportation planning and home to many large universities.
It is also adjacent to Duy Tan Street - an area with over 50 office buildings and thousands of businesses, particularly those in the IT industry, such as FPT, CMC, Viettel, etc. Many central administrative offices are also located in this area.
From Hanoi Paragon, residents can easily access essential routes such as Xuan Thuy - Cau Giay leading to the city centre, Pham Hung road connecting the north and south of the city, Noi Bai International Airport, and Ring Road 3 running through Soc Son, Tu Liem, and Cau Giay districts.
Advantages of renting an office at Hanoi Paragon
Located on Tran Quoc Vuong street, adjacent to the main roads of Bac and Nam Tu Liem districts, the Hanoi Paragon building is an ideal office space for domestic and international businesses:
Treasured location, situated at the golden intersection of three main roads: Pham Hung, Tran Quoc Vuong, and Duy Tan. Located in the central Cau Giay district, the Hanoi Paragon office is convenient for transportation and business with companies and customers.

Modern design: The office is designed with a modern, sophisticated, and luxurious style, bringing a professional and creative feeling to your business.

Various office sizes: Hanoi Paragon provides customers with a variety of office sizes suitable for their business needs, from 25m2 to 500m2, making it easy for you to choose a room with a suitable size and price for your needs.

Quality facilities and services: Hanoi Paragon office is fully equipped with quality facilities and services, including air conditioning, high-speed internet, 24/7 security, regular maintenance, and cleaning.

Competitive prices: The rental price of office space at Hanoi Paragon is very competitive compared to other equivalent offices in the area.

Professional workspace: With spacious and professional working space, the Hanoi Paragon office is an excellent working environment for companies and businesses.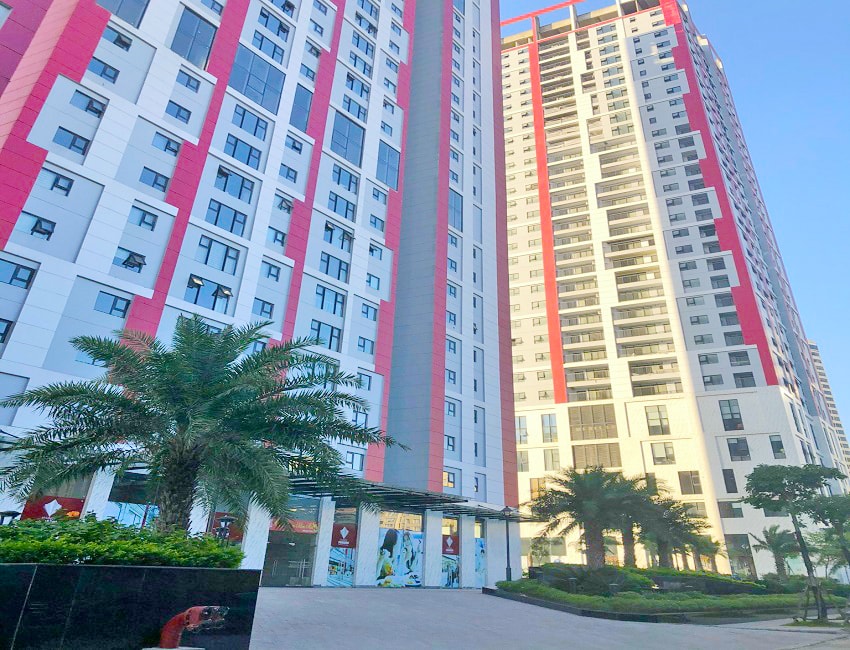 Office space for rent in Hanoi Paragon
Hanoi Paragon is located on a land area of approximately 8,200 square meters with a total built-up area of 2,878 square meters. The project consists of three towers, including the Victory Tower office tower and two residential towers - the Happy Tower and the Elite Tower - each with 30 floors and three interconnected basement levels.
The commercial and service block of the building comprises two podium floors, designed with elegance and sophistication, featuring a professional reception desk and a luxurious lounge.
The building offers approximately 4,000 square meters of leasable floor space, each measuring 2,000 square meters, which can be flexibly divided for lease from 100 square meters to the entire floor.
The building's equipment and systems are provided by prestigious brands such as:
Toto sanitary equipment

Euro Window aluminium and glass doors

Energy-saving LED lighting

Schneider electrical equipment, switches and outlets.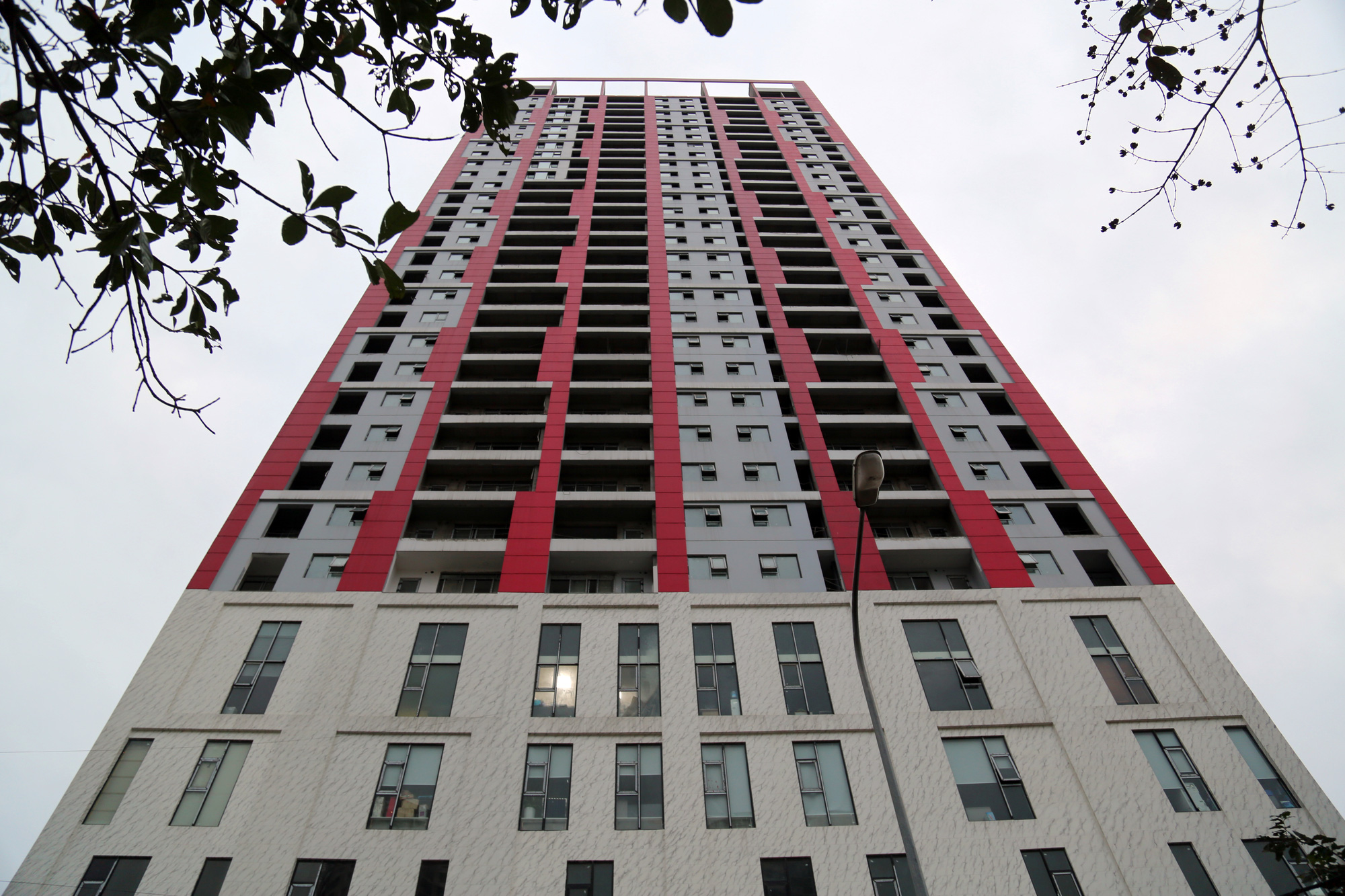 Convenient facilities at the Hanoi Paragon office building
In addition to the advantages of the location, Hanoi Paragon also offers many beneficial amenities for tenants. The building is on a busy transportation route with complete infrastructure, providing easy access to many significant projects in the area and creating an ideal environment for businesses to operate and develop sustainably:
Parking: 03 large basement parking floors with scientific layout.

Samsung 2-way DVM S Eco air conditioning system.

03 European-imported KONE elevators per tower.

Standard fire protection system.

100% backup power generator.

In-house facilities: swimming pool, supermarket, gym, spa, outdoor yoga, cafe...

Nearby amenities for office workers: banks, shopping centres, entertainment venues...  
Overall, Hanoi Paragon offers many advantages for businesses seeking a professional and convenient office in the Cau Giay district. From its prime location to high-quality amenities and services, it is an excellent choice for businesses of all sizes. Whether you are a start-up or a large corporation, flexible leasing options and customisable office solutions can meet your specific needs and requirements. Additionally, the modern and luxurious design of the building creates a comfortable working environment that can enhance productivity and employee morale. Therefore, if you are looking for a professional and affordable office that can serve the development and success of your business, Hanoi Paragon is a worthwhile consideration.
Please contact: 096.895.5543

VIPROPERTY CO.,LTD
Mua bán, Cho Thuê, Quản lý, Thiết kế & cung cấp nội thất căn hộ chung cư.
PURCHASING, LEASING, MANAGEMENT, FURNISHING APARTMENT
购买、出租、管理、设计与家具供应。
☎ Hotline: (+84) 986 888 100
✉️ info@viproperty.vn
-----------