The modern living space at Westgate Apartments has been handed over
PROJECT OVERVIEW:
Project name: West Gate
Investor: Western City Co., Ltd.
Location: The facade of Nguyen Van Linh & Tan Tuc Street, Tan Tuc Town, Binh Chanh District, Ho Chi Minh City
Land area: 31,005 m2
Building density: 29.5%
Scale:  4 Block 20 floors high; a total of more than 2000 apartments (including 2 podium floors, 17 apartment floors and 1 technical floor on the roof) fees in front of the building have 4 open sides with river view
– Block A Danube
– Block B Seine
– Block C Thames
– Block D Mekong
Expected utilities: Air-conditioned swimming pool, gym, spa, BBQ area, and community living area, sports camp and climbing area ...
Legal: Long-term ownership for Vietnamese people, 50 years for foreigners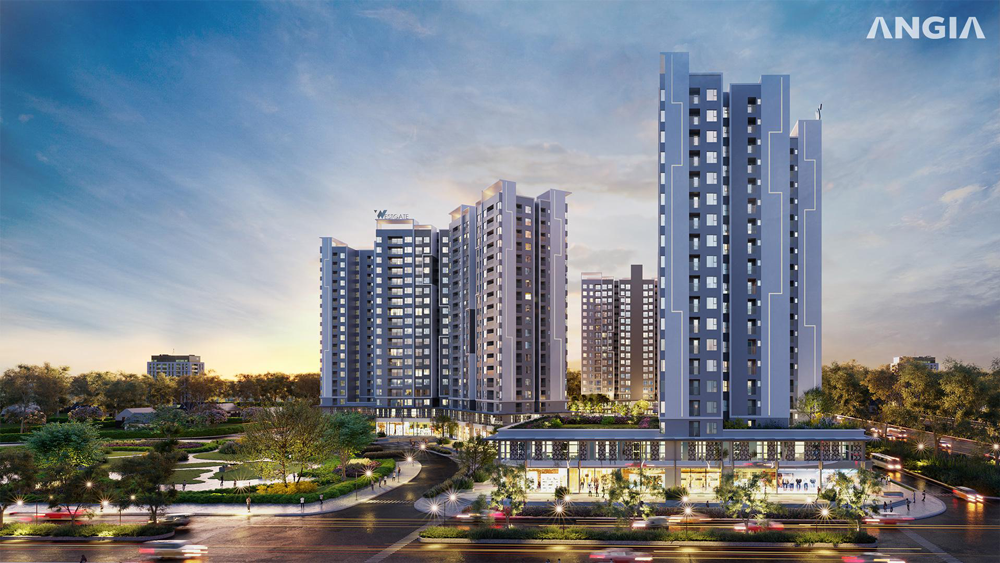 Westgate is a modern apartment complex located in the administrative center of Binh Chanh (Tan Tuc, Binh Chanh, Ho Chi Minh City), developed by An Gia as the investor and Ricons as the main construction contractor. The project is developed on a 3.1-hectare land plot, consisting of 4 residential towers with 20 floors each, offering approximately 2,000 apartments, shophouses, villas, and more.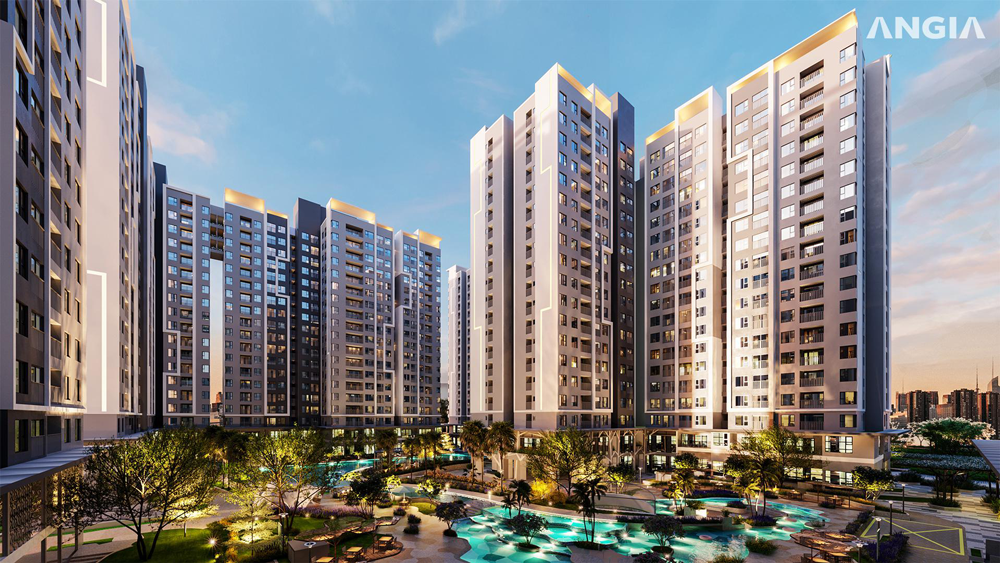 Commencing in the second quarter of 2021, An Gia has now handed over the first two residential towers (Danube and Seine) to residents. Currently, the project's utility items have been completed, meeting the needs of young residents for living, working, studying, and recreation. Highlight features include an Olympic-standard swimming pool, a children's pool, a multi-purpose sports area, a BBQ area, a lazy river combined with Jacuzzi whirlpool tubs, indoor and outdoor playgrounds, and more. The 1.9-hectare internal park, known as the "green lung" of the entire project, has been completed. Here, the investor has also arranged areas for yoga practice and meditation, allowing residents to exercise and rejuvenate their energy.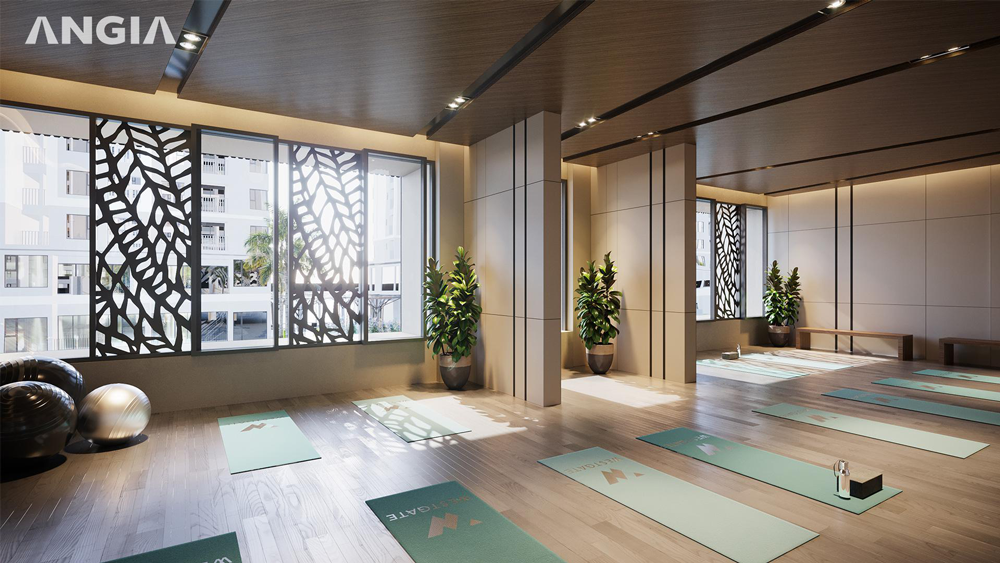 In addition to modern amenities, the Westgate children's community also has separate indoor and outdoor play areas for children. The outdoor playground is a place where children can regularly interact and connect with nature, providing positive impacts on their physical and mental well-being. At Westgate, the investor has allocated two spacious basement floors for parking, connecting all the towers to meet the parking needs of thousands of residents.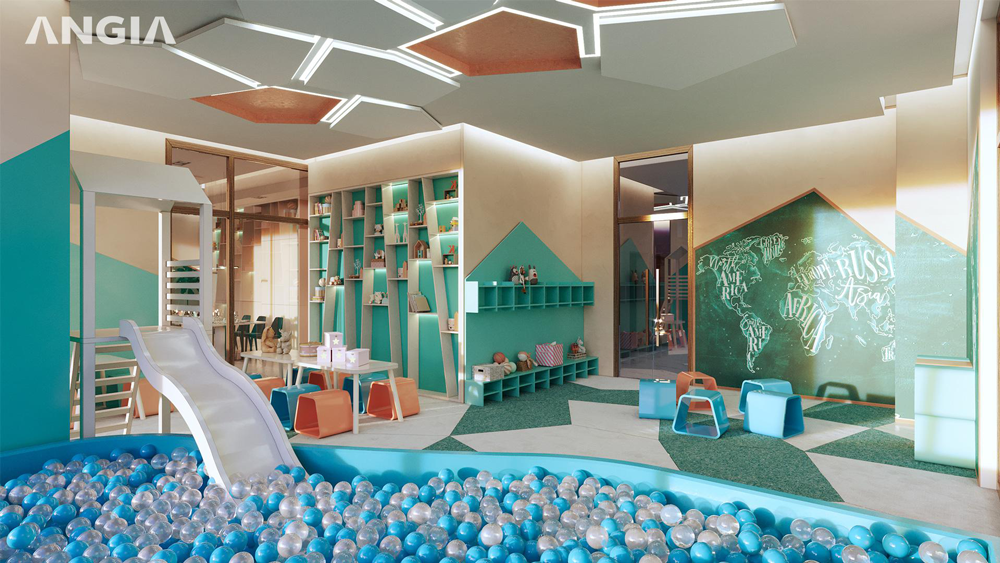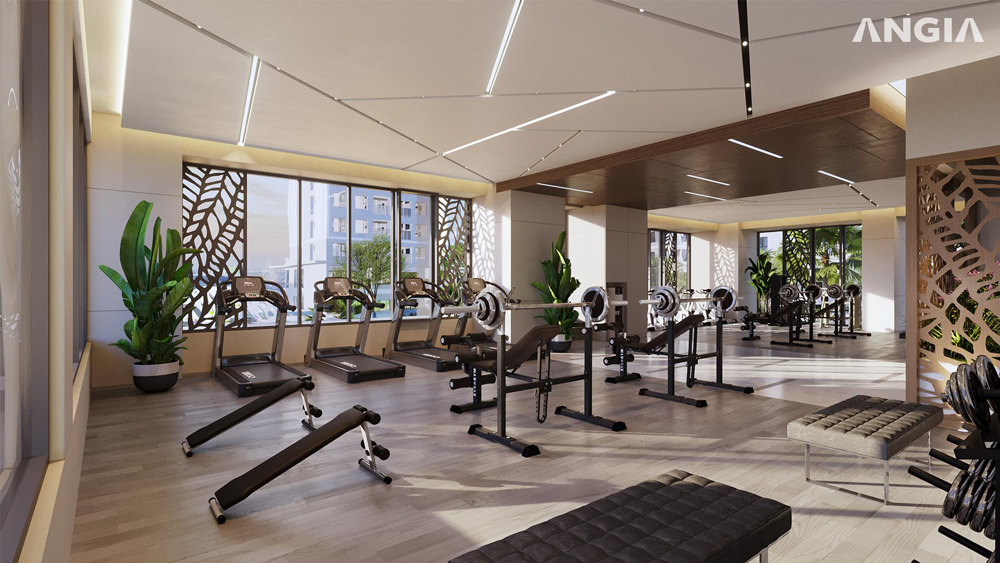 An Gia has partnered with Tokyu PM Vietnam (a company under the Tokyu Group of Japan) to provide management, operation, and service systems at the project according to Japanese standards. Tokyu is responsible for comprehensive service operations ranging from security, customer care to repair, maintenance, fire prevention, and firefighting. These services are directly directed and managed by Japanese experts in collaboration with experienced Vietnamese senior management personnel who have practical knowledge and market understanding.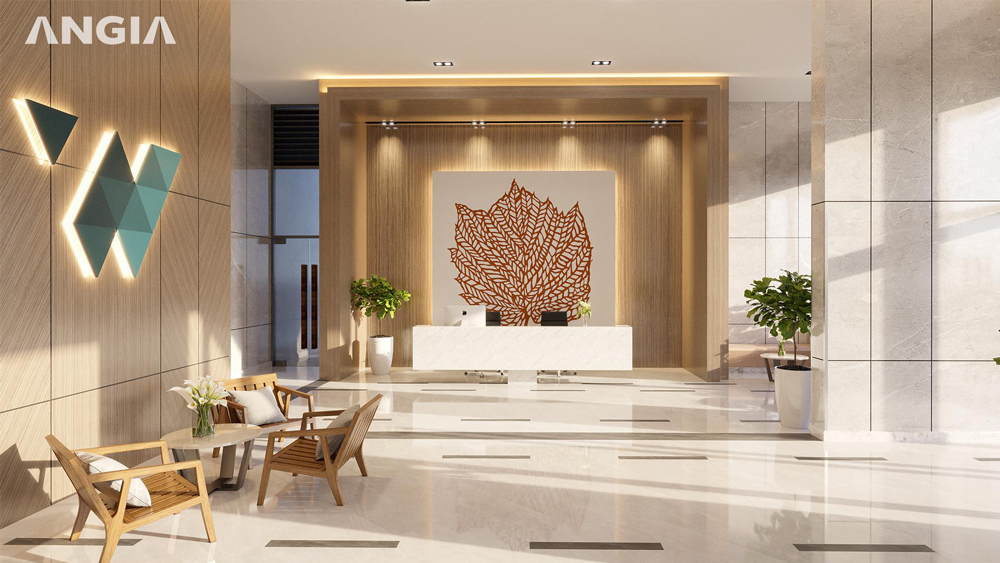 In addition to villas and shophouses, the large-sized apartments (85-113m2) have attracted the attention of families with many members. The image shows a 113m2 apartment with 3 bedrooms, featuring modern and convenient interior furniture. The furniture, appliances, and accessories use renowned brands such as Häfele, Otis, Casta, Grohe, Culigan, Sunwood, and more. Both the common living areas and bedrooms have outward-facing openings, allowing the apartments to have better ventilation and air conditioning. An Gia also provides pre-installed bedroom furniture, work desks, wardrobes, shoe cabinets, etc., helping young families save costs and move in immediately to start a new life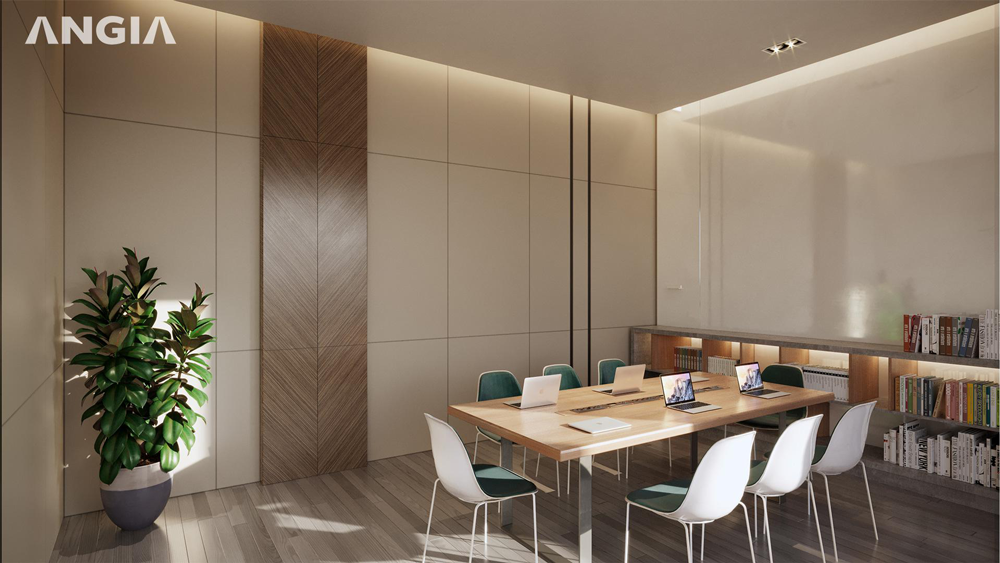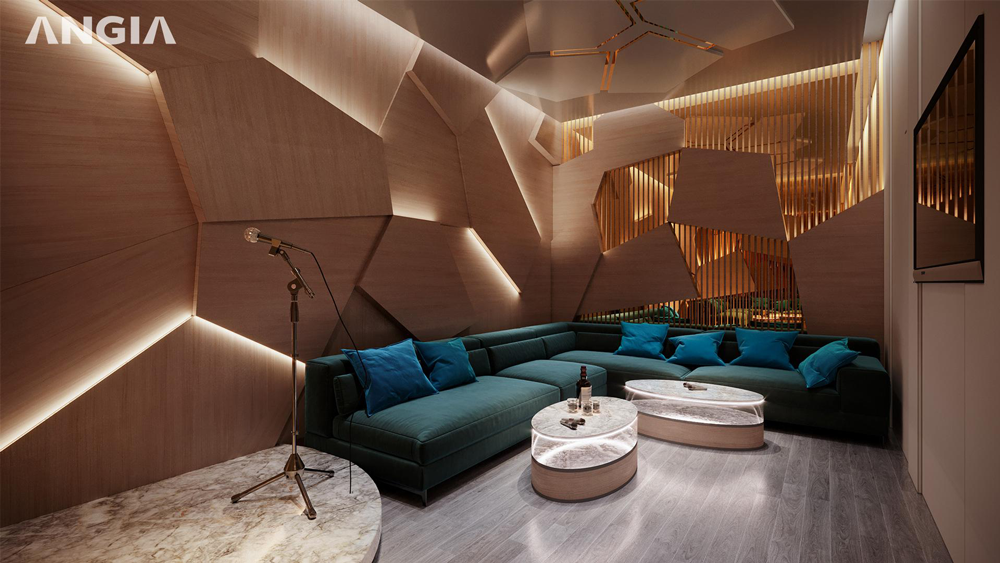 Residents can flexibly convert the purposes of using functional spaces, conveniently adapting the living space to additional accommodation needs. The minimalist and modern design, elegant colors bring a high aesthetic value, creating spacious and well-lit environments for each apartment at the Westgate project. With the Westgate complex, An Gia aims to create a modern, convenient living space that meets the settlement and career establishment needs of young families. The project is expected to become a new symbol in Binh Chanh - the gateway to trade in the western part of Saigon.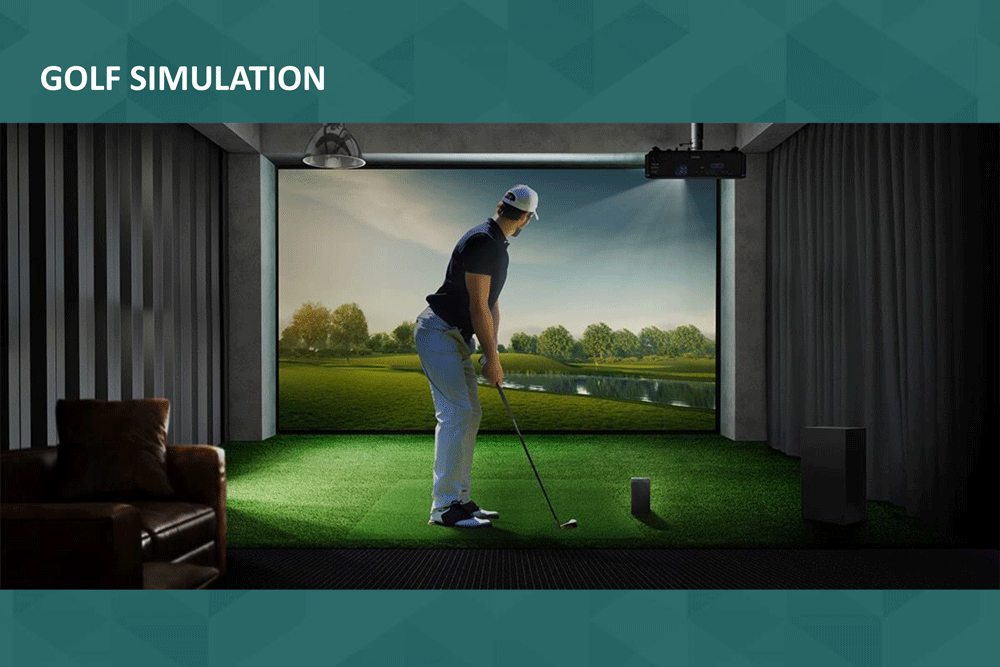 Currently, to support buyers of Westgate apartments, the developer has implemented the "3 No's" housing policy: no down payment - no payment pressure - no waiting for handover. Accordingly, customers can own the completed apartments by paying a maximum of 30%. The remaining amount is paid after receiving the apartment in 18 months. The developer also applies discount offers of 1-3% for loyal customers, provides free management for two years, and offers Happy Surprise policy with 2-3% discounts, helping buyers optimize their cash flow.

VIPROPERTY CO.,LTD
Mua bán, Cho Thuê, Quản lý, Thiết kế & cung cấp nội thất căn hộ chung cư.
PURCHASING, LEASING, MANAGEMENT, FURNISHING APARTMENT
购买、出租、管理、设计与家具供应。
☎ Hotline: (+84) 986 888 100
✉️ info@viproperty.vn
-----------