The Metropole Thu Thiem
The year 2018 & 2019 witnessed a substantial transformation of SonKim Land with The Metropole Thu Thiem project with a scale of 7.6 hectares located in the core area of ​​Thu Thiem New Urban, the hottest spot of the real estate market in Ho Chi Minh City. Right from the launch of the first phase at the end of 2018, The Metropole Thu Thiem was impressed with its prime location and excellent connection between the central area of ​​District 1 and the main districts of Saigon. Still, it also brought a unique modern urban model. 
The Metropole Thu Thiem is a project marking a transformation because the Luxury Boutique strategy was first applied on a large scale but still bears the bold imprints of professional real estate developer SonKim Land. Breakthrough design and attention to detail continue to conquer the most demanding customers.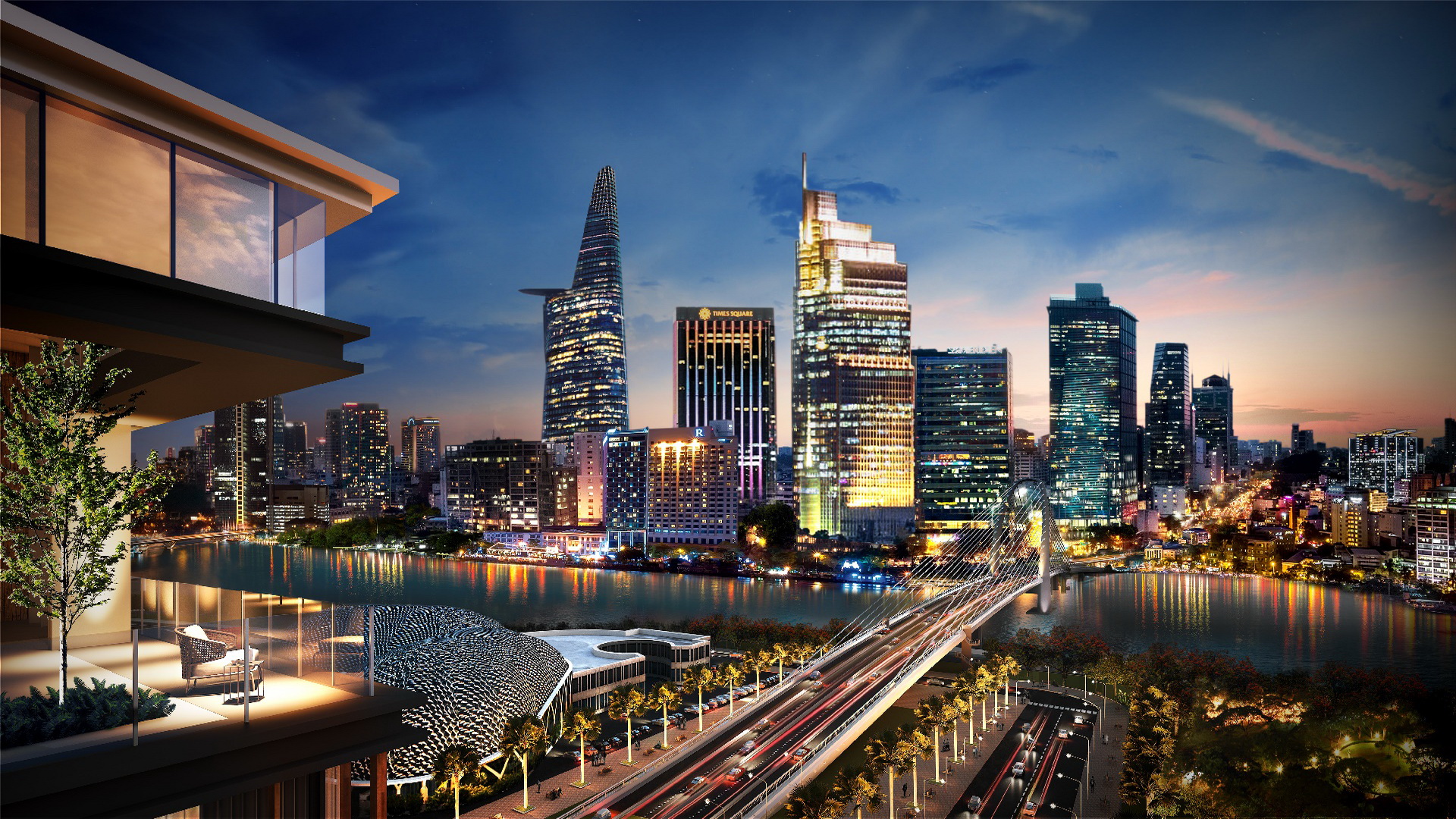 PROJECT OVERVIEW:
Project name: The Metropole Thu Thiem
Investor: Quoc Loc Phat
Developer: Sonkim Land
Guarantee bank: Vietcombank
Location: Thu Thiem New Urban Area, District 2, Thu Duc City
Project type: High-end complex
Land area: 75,965m2
Scale: 4 subdivisions
The Galleria Residences

Total number of apartments: 456 units
Height: 12 floors
3 towers:

1 bedroom: 49-50m2

2 bedrooms: 69-76-95m2

3 bedrooms: 103-110m2

4 bedrooms: 168-170m2

Penthouse: 244m2

The Crest Residences

Handover Q1-2022
Total number of apartments: 250 units
Height: 24 floors
1 tower:

1 bedroom: 79m2

2 bedrooms: 82-94-99-115m2

3 bedrooms: 129-151m2

Studio: 47m2

Duplex: 86-151m2

The Opera Residences

Handover Q4-2022
Total number of apartments: 646 units
Height: 24 floors
2 towers: Scala – Massimo

1 bedroom: 54-55-66m2

2 bedrooms: 68-80-97-128m2

3 bedrooms: 120-137-194m2

4 bedrooms: 175-179-181m2

Studio: 47m2

Loft: 55-176m2

Duplex: 227-286m2

Sky villa: 80-335m2

The Opusk Residences

Handover: Updating
Total number of apartments: 192 apartments
2 towers 28-36 floors, 4 basements
Expected utilities: Air-conditioned swimming pool, gym, spa, BBQ area, internal walking area, riverside park, central square, outdoor sports area, and community living area, ...
Legal: Long-term ownership for Vietnamese people, 50 years for foreigners
The project is a complex of apartments - offices - hotels, and commercial centers with scale and quality No. 1 in Ho Chi Minh City in the future. Similar to famous urban areas such as Darling Harbor Sydney and Pudong Shanghai. New iconic buildings and public attractions surround the Metropole Thu Thiem. The project promises to converge cultural, art, technology and entertainment trends in Ho Chi Minh City.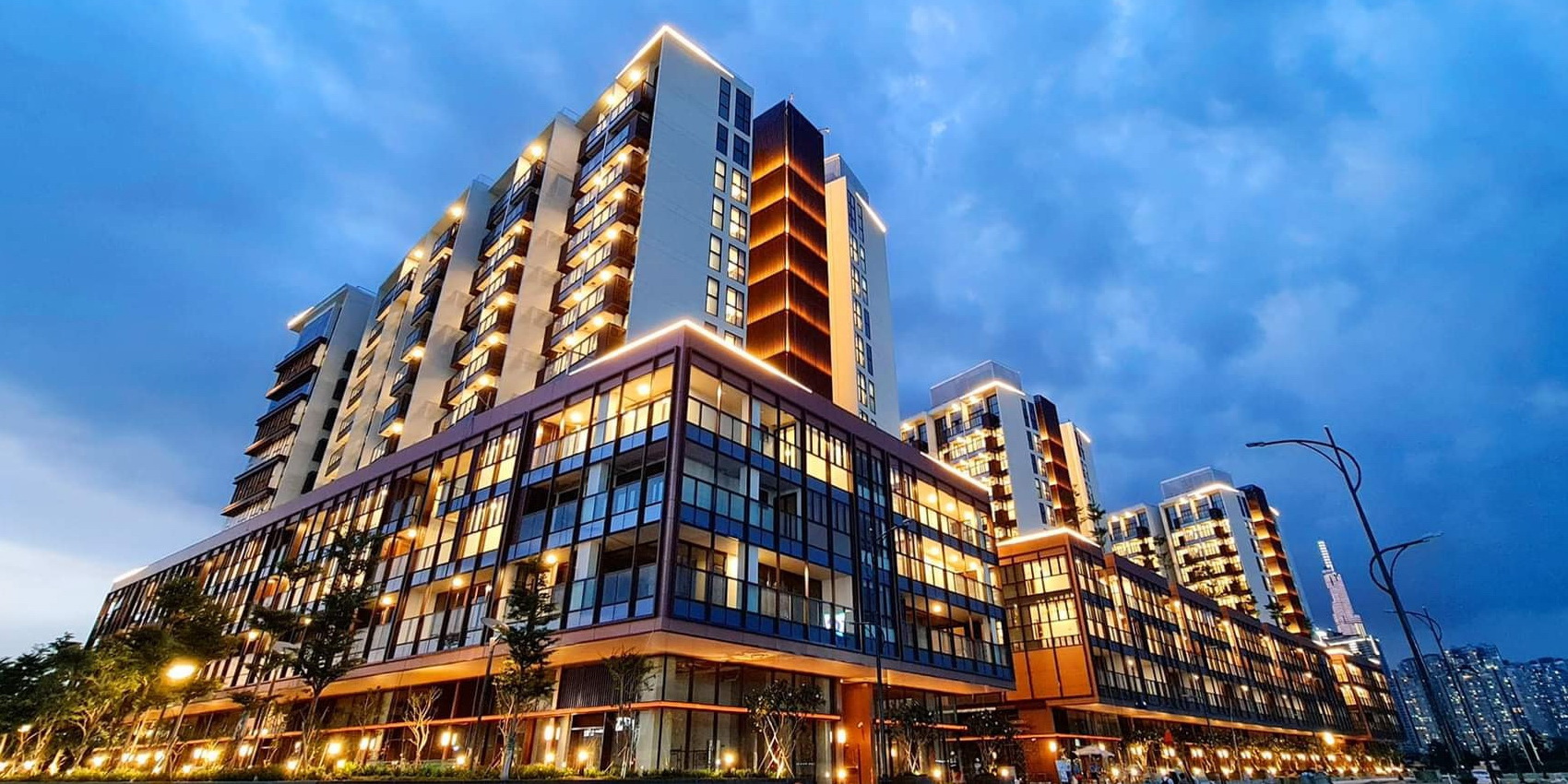 THE METROPOLE PROJECT LOCATION:
The project is located on the Thu Thiem peninsula in District 2, City. HCM. This is a prime location in the East of Saigon because it is correct when the number 1 function - is one of the city's focal points. Ho Chi Minh City will focus on strength development in the coming time. Not only that, but The Metropole Thu Thiem apartment also has a romantic view of the Saigon River towards District 1. This project is also connected to Metro station No. 1 near the Thu Thiem 2 pedestrian bridge.
Boundary range:
East: Adjacent to Arc Avenue (R1);

West: Adjacent to the Symphony Theater (lot 1-21) and Riverside Road (R3);

South: Adjacent to Lot 1-18, Road N13 and Lot 1-15;

North: Adjacent to Hotel Complex (lot 1-12).
Popular real estate projects located near Metropole Thu Thiem include:
With a radius of less than 1km from the location of the Metropole Thu Thiem project, a series of apartment projects, townhouses, villas, and offices of medium and large scale is being built. E.g.:
Vinhomes Golden River Ba Son project (located across the Saigon River)

Empire City Thu Thiem project is located on the left, about 300m

Thu Thiem River Park project is located behind about 700m

Sala urban area is about 500m
The Metropole Thu Thiem apartment project will establish an urban lifestyle following the new wellness trend right next to the center of District 1. Similar to famous urban areas in the world surrounded by buildings with new icons and tourist attractions, the Metropole Thu Thiem project is promised to be the convergence of cultural, art, technology and entertainment trends in Ho Chi Minh City. In this location, residents have a quick and easy access plan and a unique space.
+1 minute to the giant Thu Thiem central square in Vietnam
+1 minute to the first Thu Thiem pedestrian bridge in Vietnam
+1 minutes to the tallest building Empire City Tower 88, in Vietnam
+1 minute to Nguyen Hue walking street, Notre Dame Cathedral, Independence Palace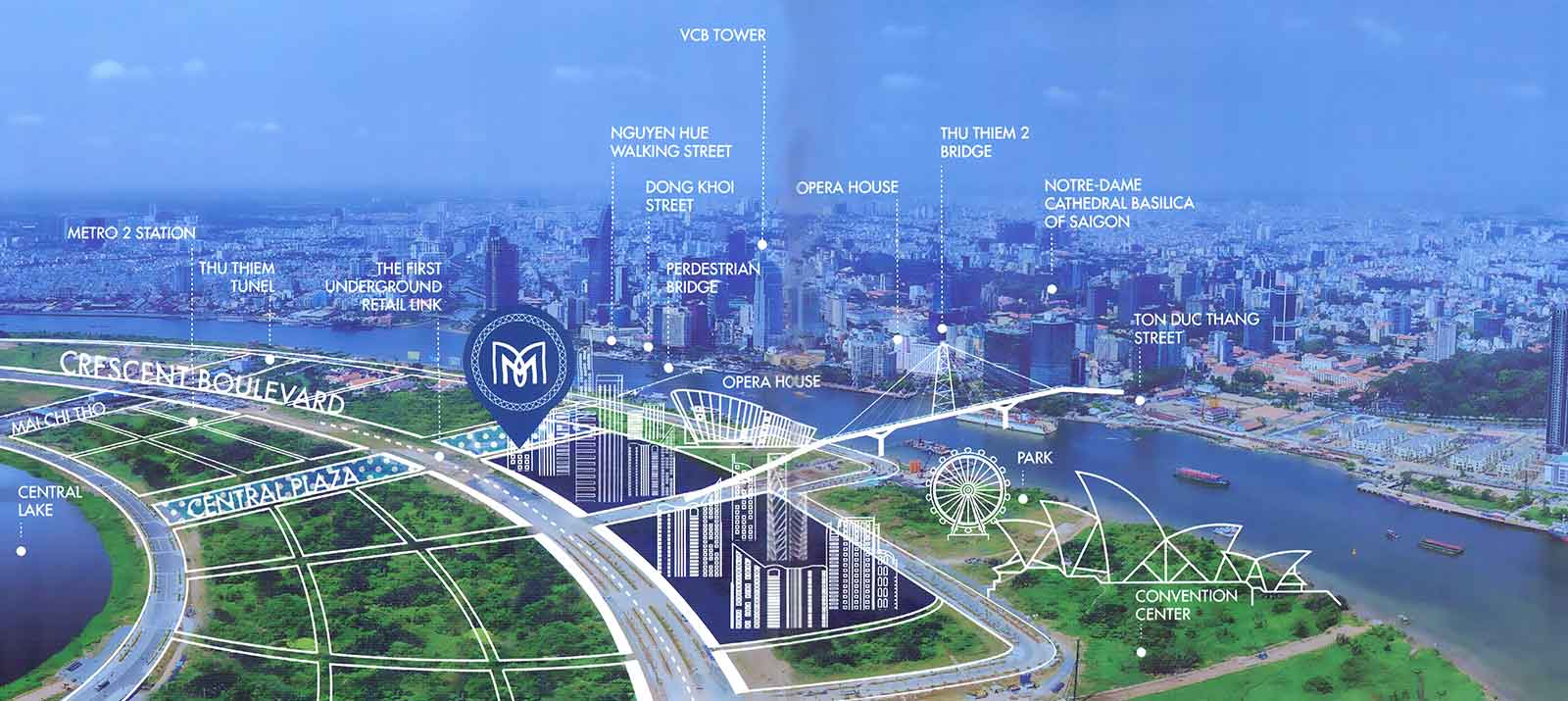 THE METROPOLE STRATEGIC COOPERATION:
Metropole Thu Thiem project will be developed on an area of 7.6 hectares. Focusing on the high-end customer segment, in line with the objectives of the Planning Project of Thu Thiem New Urban Area.
Quoc Loc Phat is the project's investor with strong financial capacity and investment capital from foreign shareholders. The authorities have fully approved Quoc Loc Phat for legal procedures and approval for land allocation and investment in the project and have fulfilled the financial obligations for the land plots in the project.

SonKim Land with a wealth of experience and a deep understanding of the market of a developer and a Pioneer in the leading luxury real estate segment in Vietnam as a Project Developer. Projects implemented and succeeded, such as Gateway Thao Dien, The Nassim and Serenity Sky Villas, have created great resonance in the market. SonKim Land is confident in successfully developing the Song Viet Complex Project following the standards of an intelligent and classy urban area.

Vietcombank, the leading bank in Vietnam with solid financial potential and many years of experience, plays the role of a unit of investment capital sponsor for project implementation and project implementation guarantee. Vietcombank is also a sponsor of the project's homebuyers, providing reasonable loan packages for buyers who need financial support.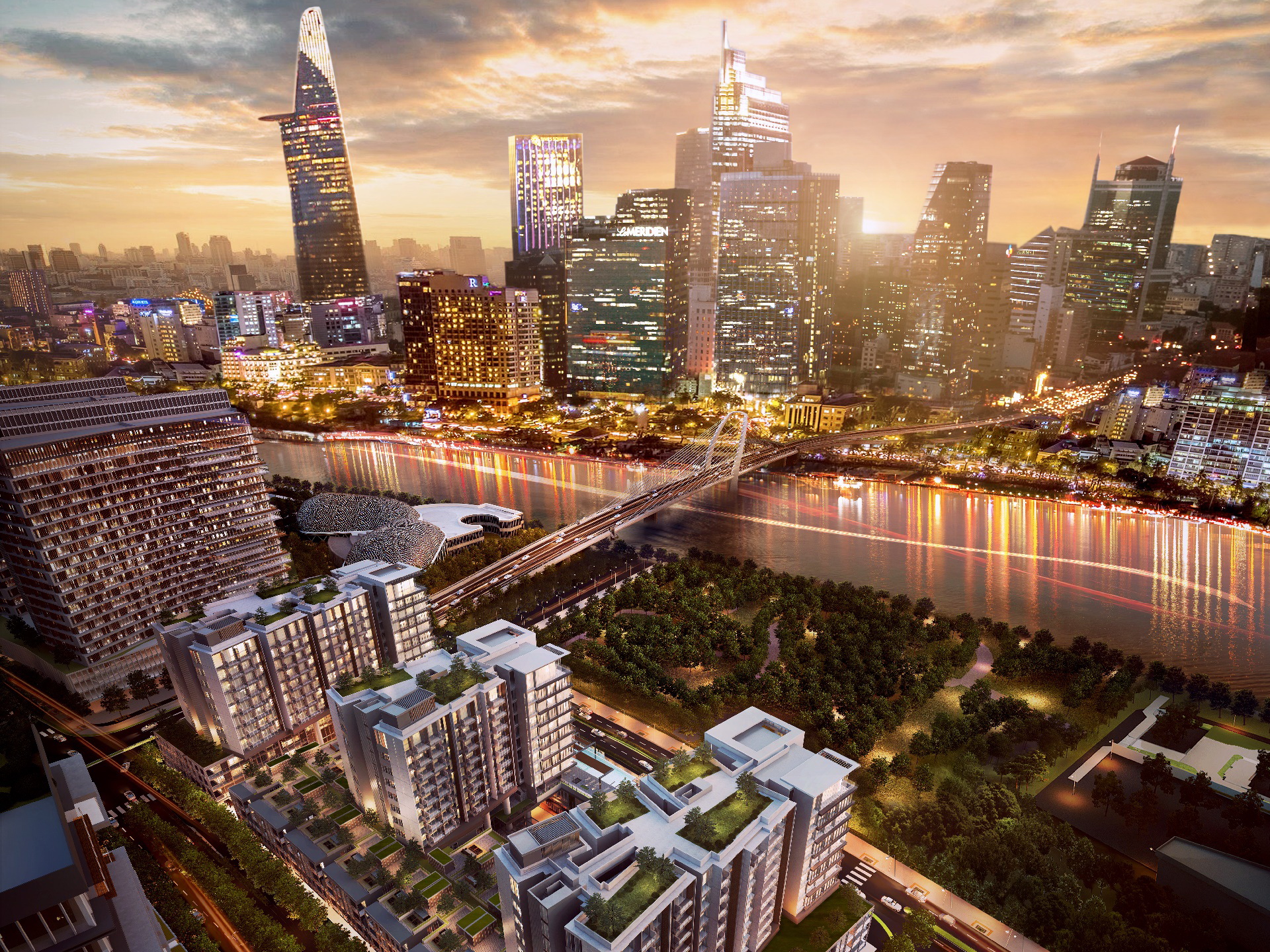 THE METROPOLE PROJECT UTILITIES:
Elite design consultants inspire the Metropole Thu Thiem project in Barangaroo (Sydney) and East Circular Quay (Sydney) and are localized to best suit the context and Vietnam's traditional culture. Therefore, in this project, you will find a great combination of elegance, sophistication and sharpness that is still very close and familiar. The project owns a complete system of internal utilities according to 5-star standards, including:
High-class swimming pool overflowing, direct view of Saigon River and Bitexco

Multi-function fitness system, spa, sauna, yoga

Green park, mini garden combined with children's play area

Water play area for children and relaxing space for parents right next door at The Metropole Thu Thiem apartment

Commercial center area, landscape lake, tennis court, outdoor BBQ area.
Besides the class of the internal utility system is the completeness and richness of the external utility system to bring residents the most comfortable and complete modern life:
Opera House: The new musical and dance theater in front of the project campus has the city's largest and most advanced scale, with a capacity of up to 1,700 seats. The new theater is expected to be the center of art to meet the increasing demand for people's enjoyment.

Central Plaza is a large, modern shopping square with famous brands. A pedestrian path will connect directly to Nguyen Hue Street (District 1). If you are not interested in shopping, residents can completely relax.

Convention Center is an international standard exhibition center serving the urban community and the whole city.

Crescent Boulevard Underground Link: the urban area's busy commercial traffic infrastructure road.

Empire 86 Tower: The commercial, administrative and office center will be the tallest building in Vietnam after construction, surpassing Landmark 81 at Vinhomes Central Park.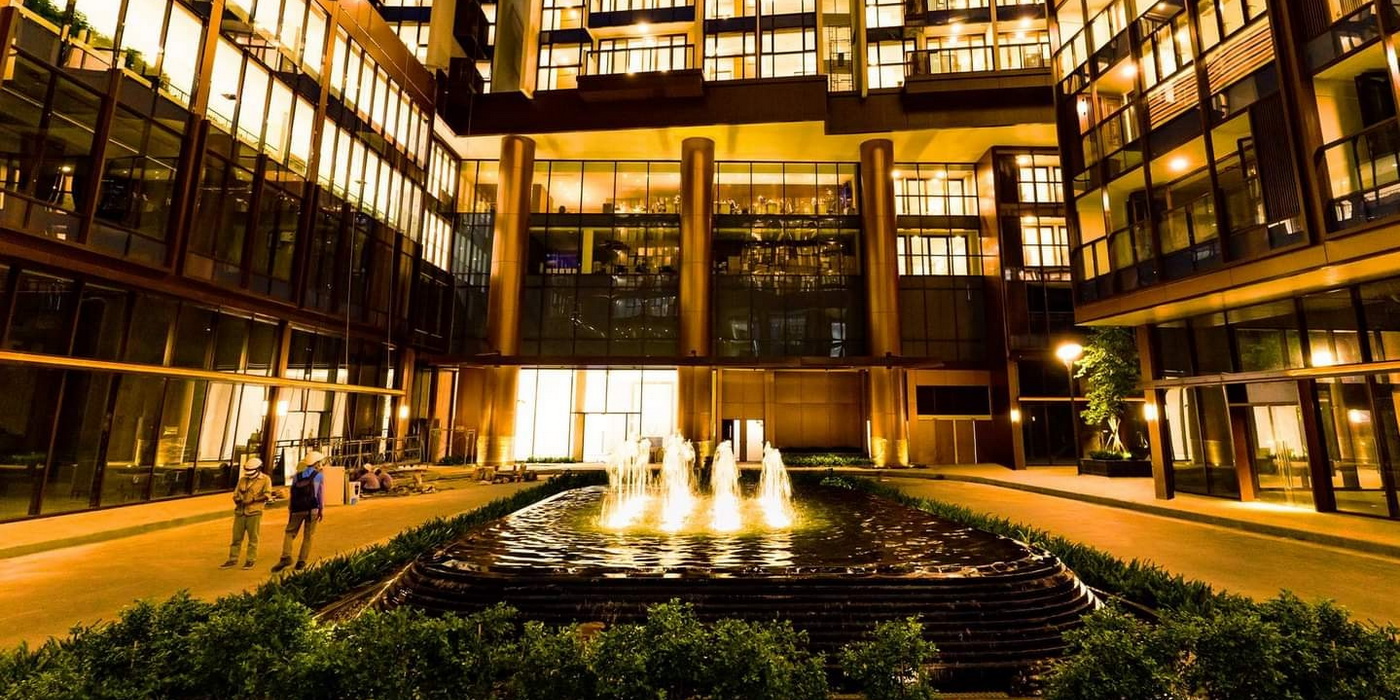 DESIGN THE METROPOLE APARTMENT:
All interior design consultants for the model apartment are cleverly arranged on the project's podium. This is also the most convenient location to serve Metropole District 2 Thu Duc residents. Living at Metropole Thu Thiem District 2, you will truly experience a classy modern life. Everything is perfect; no minus points for you. The Metropole Thu Thiem is the convergence of all leading cultural, artistic, technological, and entertainment trends, providing residents with an open and liberal living space with extensive social relationships in one place's elite international community.
Innovative furniture that applies 4.0 technology to use at The Metropole Thu Thiem apartment:
The Metropole Thu Thiem project is designed with reflective materials, making the building invisible when viewed from a distance. The glass wall increases the contact area to receive light, sound, and good heat insulation.

The apartments inside are designed to look towards the internal garden overlooking the Saigon River gradually. 100% of apartments have a balcony with a fabulous river view.

The apartment's interior is 100% equipped with brilliant furniture using modern technology to bring a new living experience to residents at The Metropole Thu Thiem.

The design opens the main bedroom door, intelligently connecting with the bathroom, bringing an airy space. Bathroom equipment is relaxing and entertaining with a combination of functions such as a sound system controlled on the touch screen, a lighting system and multi-level water adjustment (mist, rain, waterfall, etc.)
The Metropole Thu Thiem project's utility is excellent in quantity and quality. If you need or want something, it's only a few steps to reach it or instantly pick up a phone call. Only a few minutes will have someone bring what you want.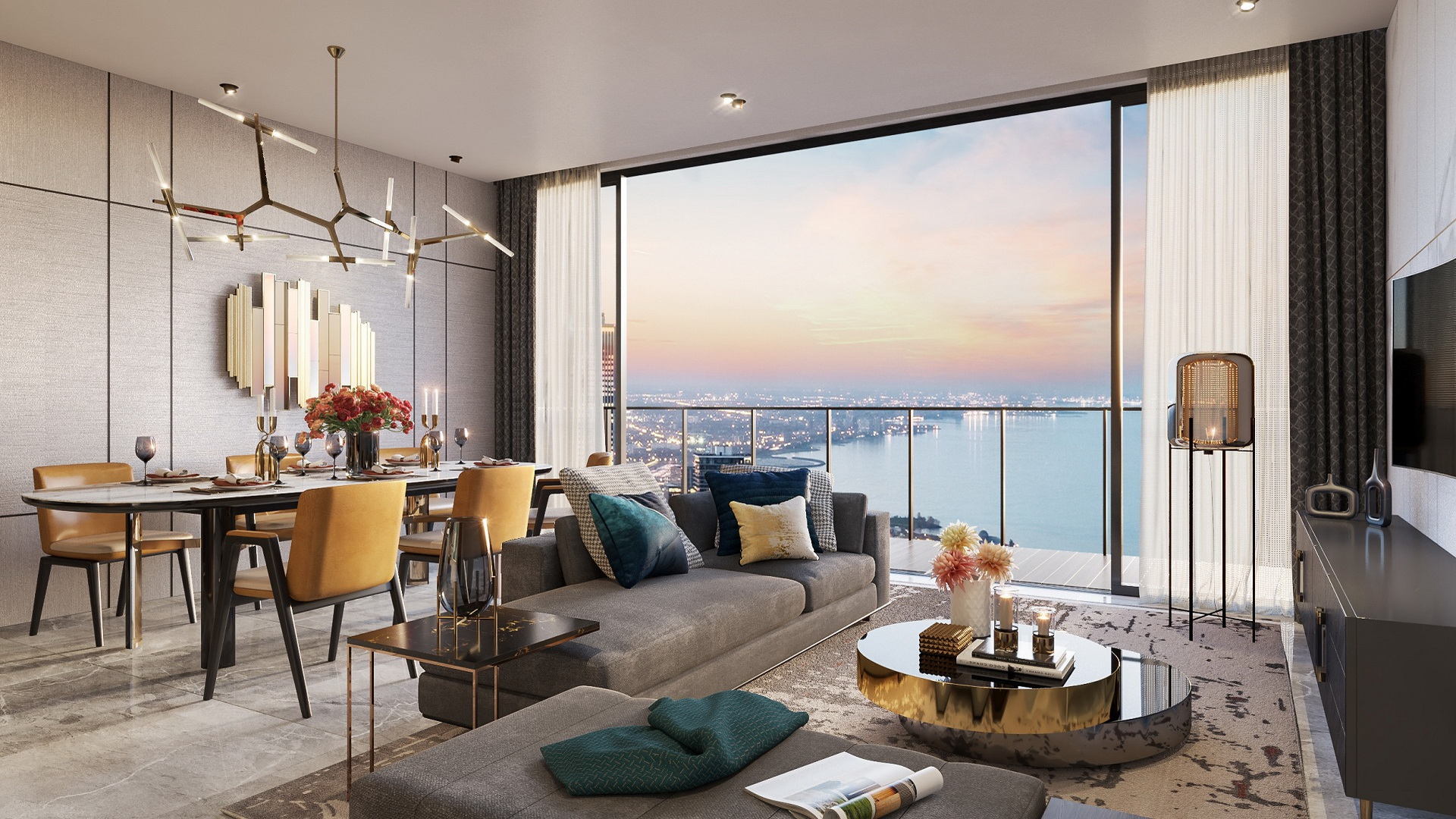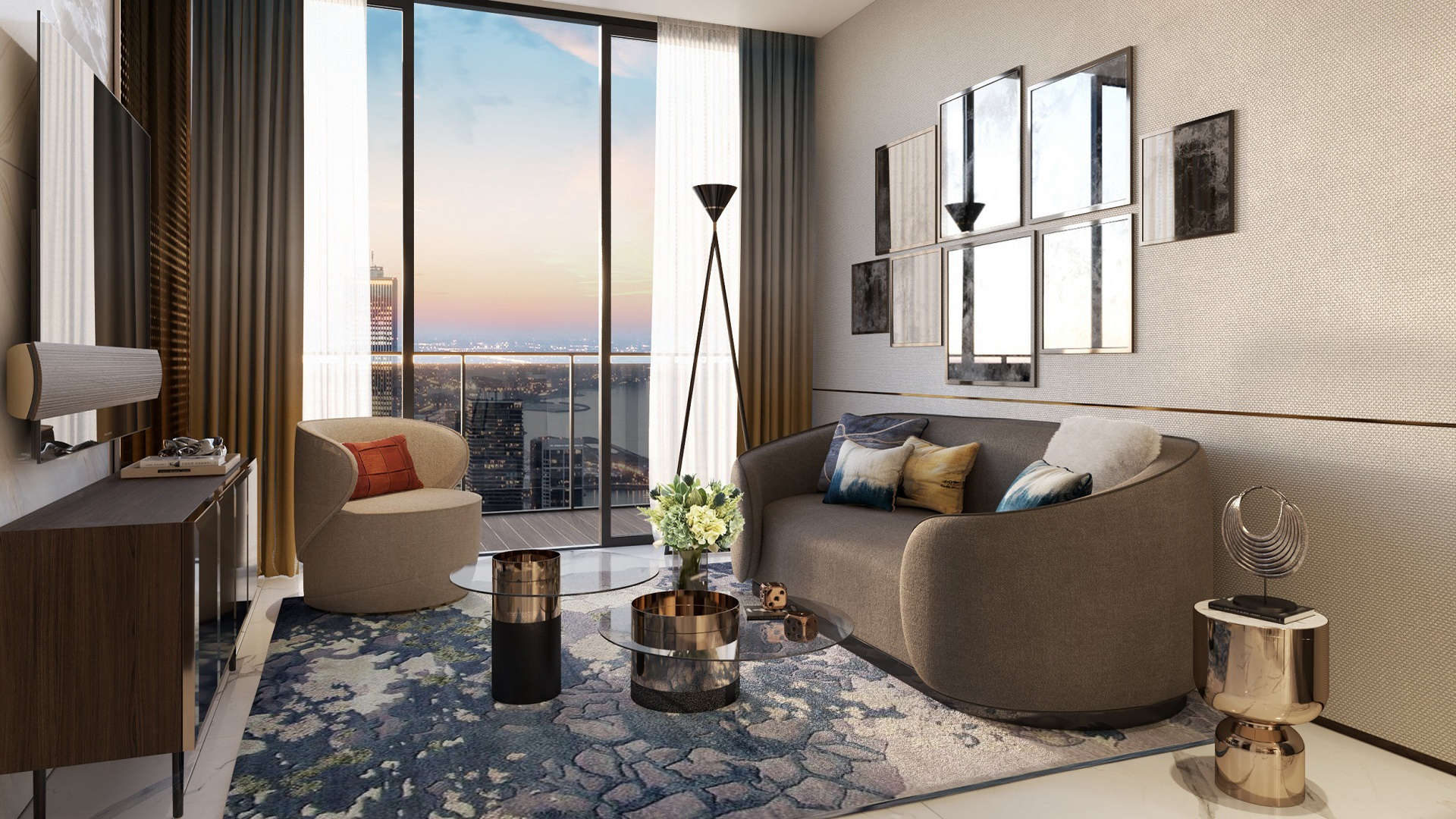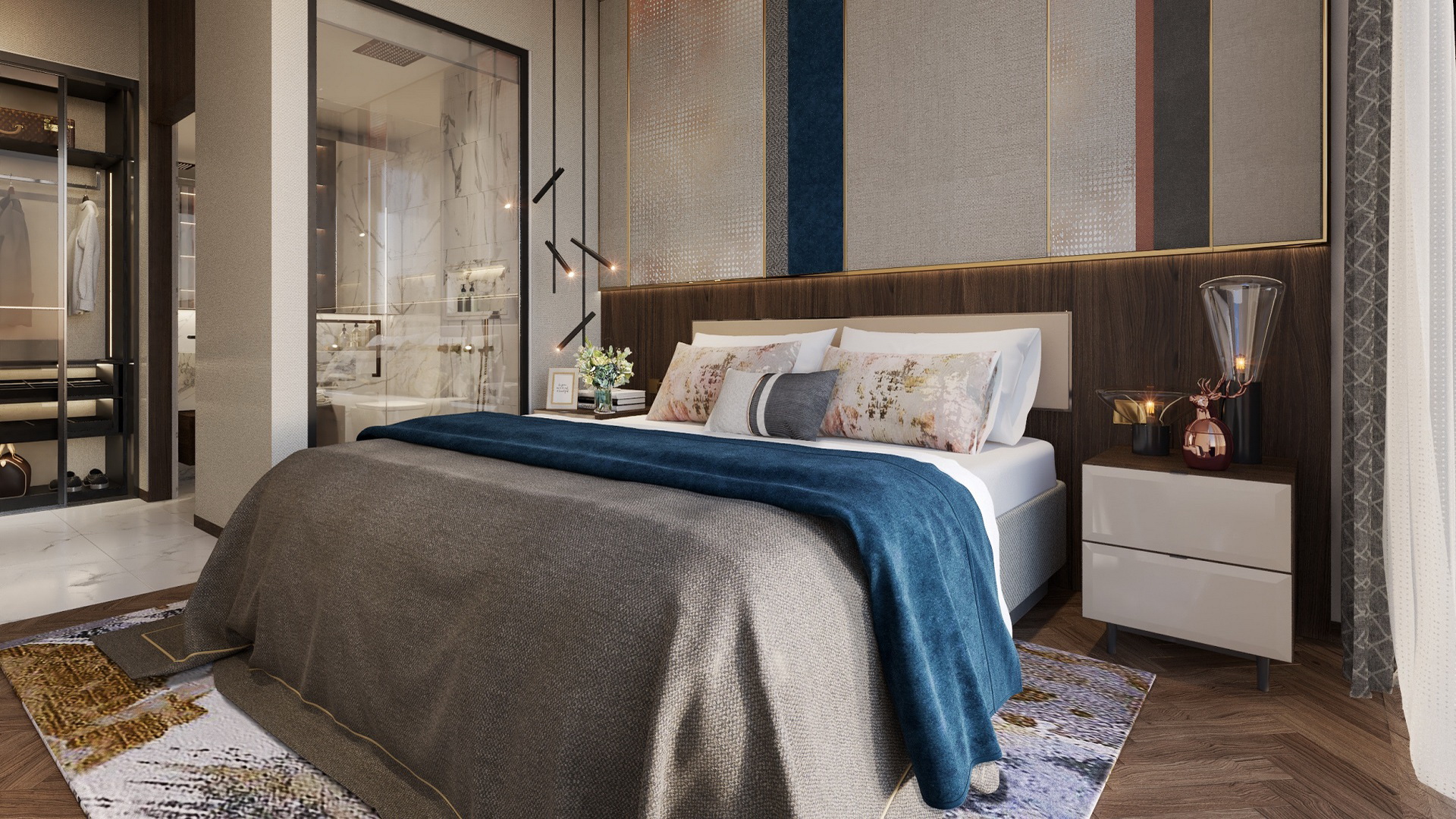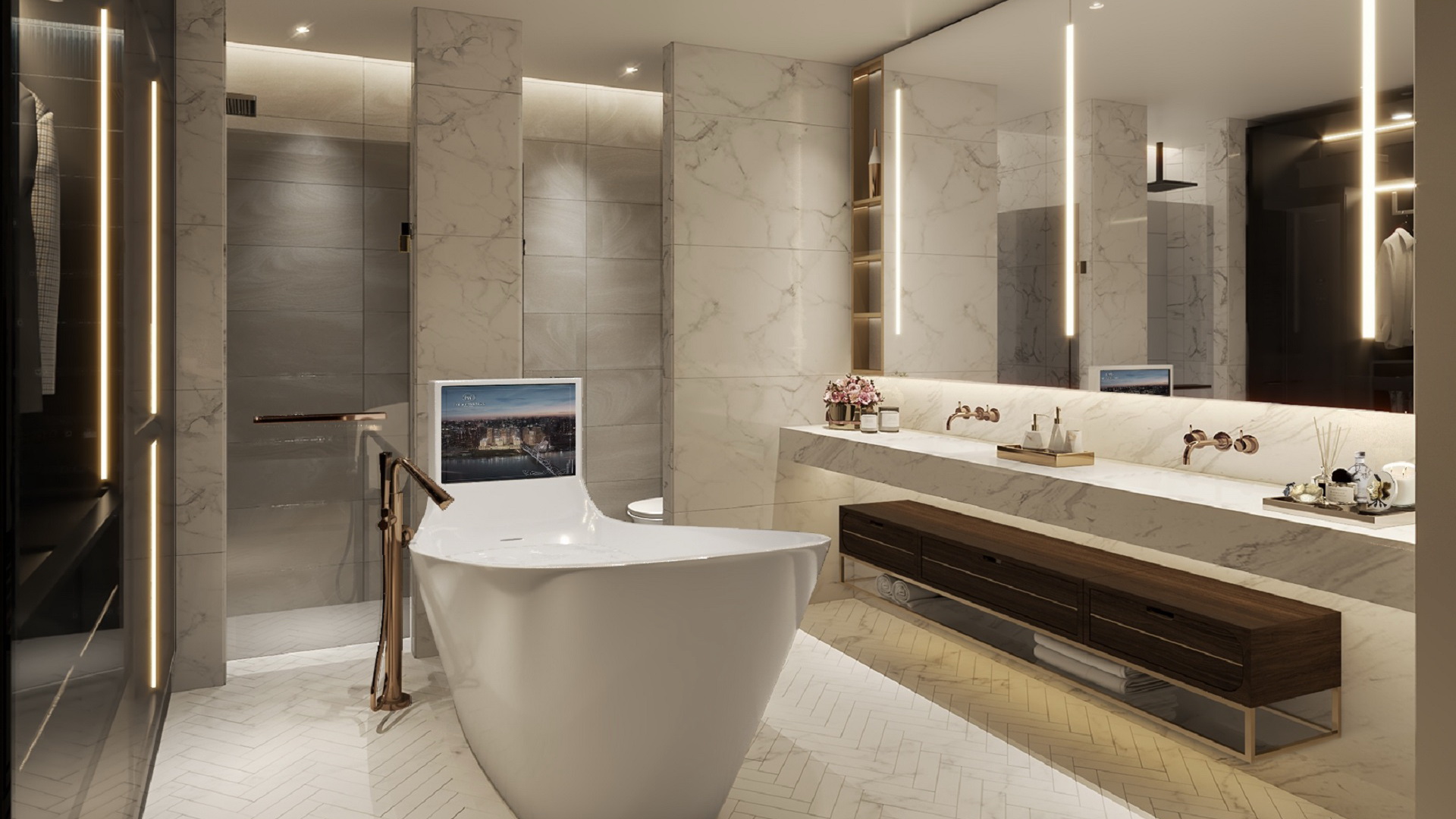 SUMMARY SALE PRICE FOR THE LAST 3 MONTHS TO 11/2022:
The Galleria Residences
Lowest price: $6700/1m2

Highest price: $9700/1m2

Standard average price: $6750/1m2
The Crest Residences
Lowest price: $5440/1m2

Highest price: $5575/1m2

Standard average price: $5630/1m2
The Opera Residences
Lowest price: $7100/1m2

Highest price: $12,900/1m2

Standard average price: $8610/1m2
The Opusk Residences
Lowest price: Updating

Highest price: Updating

Standard average price: Updating

VIPROPERTY CO.,LTD
Mua bán, Cho Thuê, Quản lý, Thiết kế & cung cấp nội thất căn hộ chung cư.
PURCHASING, LEASING, MANAGEMENT, FURNISHING APARTMENT
购买、出租、管理、设计与家具供应。
☎ Hotline: (+84) 986 888 100
✉️ info@viproperty.vn
-----------