Shophouse Eco Green Saigon: Secure Investment, Long-Term Gain
Name of project:

Eco Green Saigon

Investor:

Xuan Mai Saigon

Location:

39B Nguyen Van Linh Street, Tan Thuan Tay Ward, District 7, Ho Chi Minh City.

Scale:

Total area: 20,204 m2, 8 blocks, 35 floors high, including: 2 basements, 2 floors shophouse + officetel. The total number of apartments is 4,000 units.

Types of Apartments: 

Apartment with 1 bedroom: 44m²

Apartment with 2 bedrooms: 52-81 m²

Apartment with 3 bedrooms: 86-95m²

Officetel:

25m2-35m²

Expected utility:

Community room, children's playgrounds, swimming pools, a landscape park, convenience stores, gym, etc.

Legal:

Long-term ownership for Vietnamese people, 50 years for foreigners

Project show house: 107 Nguyen Van Linh Street, Tan Thuan Tay Ward, District 7, Ho Chi Minh City.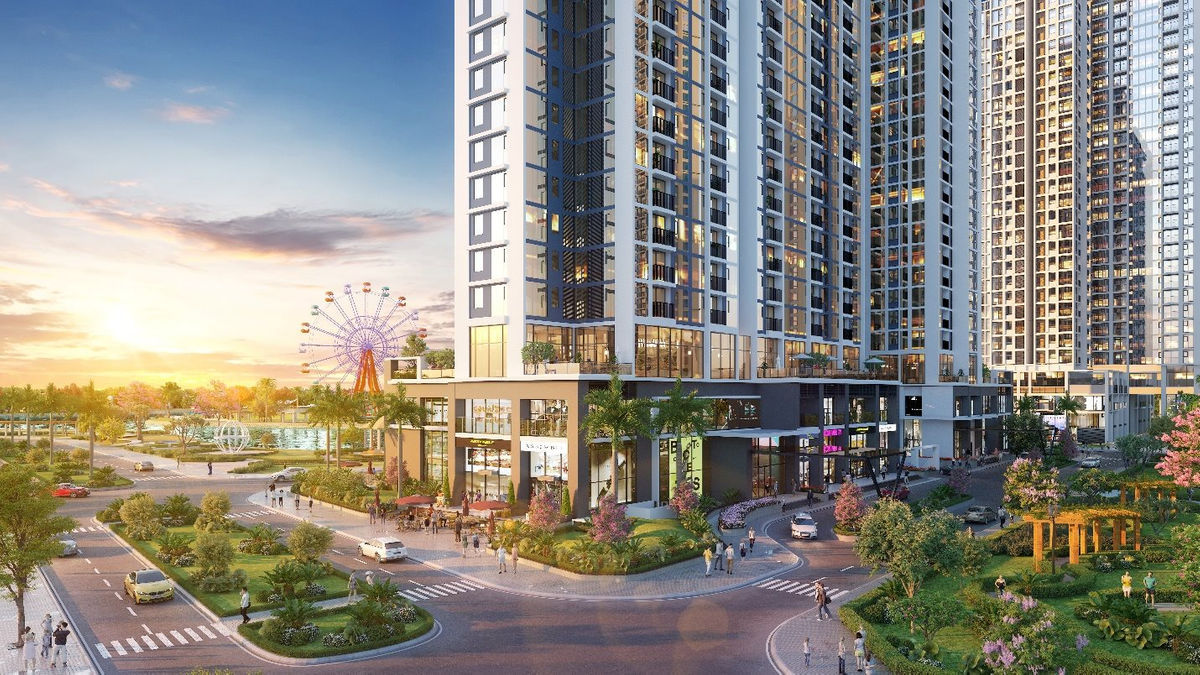 In the past few years, the shophouse model has just appeared. However, it is still "taking the real estate market by storm", especially in the central areas of big cities, thanks to its high efficiency, variety, high liquidity, and good potential for a profitable business.
With the desire to bring residents a safe and sustainable living environment according to "Eco" standards, the creators of the Eco Green Saigon project have devoted much effort to building a commercial complex, services, high-class hotels, houses with high-class internal utilities, high-class furniture, equipment towards a new green living environment. The green density of the project alone accounts for 70%, and when combined with the adjacent 22-hectare Huong Tram park, it creates a typical setting that is rare in Ho Chi Minh City.
In addition, Eco Green Saigon is located in front of Nguyen Van Linh street and branch roads connecting with Huynh Tan Phat, the intersection connecting to Thu Thiem 4 bridge in the future. The project is considered the most favorable location in the South Saigon area, with a large traffic volume. With a scale of up to nearly 4,000 apartments, an iconic 69-story building complex in the South of Saigon is branded Hyatt Place and managed and operated by the globally famous Hyatt hotel group with nearly 500 rooms. Hotels service apartments and luxury offices, the most significant event center in Ho Chi Minh City, welcome thousands of visitors daily. The number of regular customers living and working at Eco Green Saigon is estimated at over 20,000 people. Meanwhile, an existing residential area with a high population density is around the project. With a minimal number, owning Eco Green Saigon shophouse means inheriting many customers, prominent intellectuals with high incomes who want to shop, play, and entertain.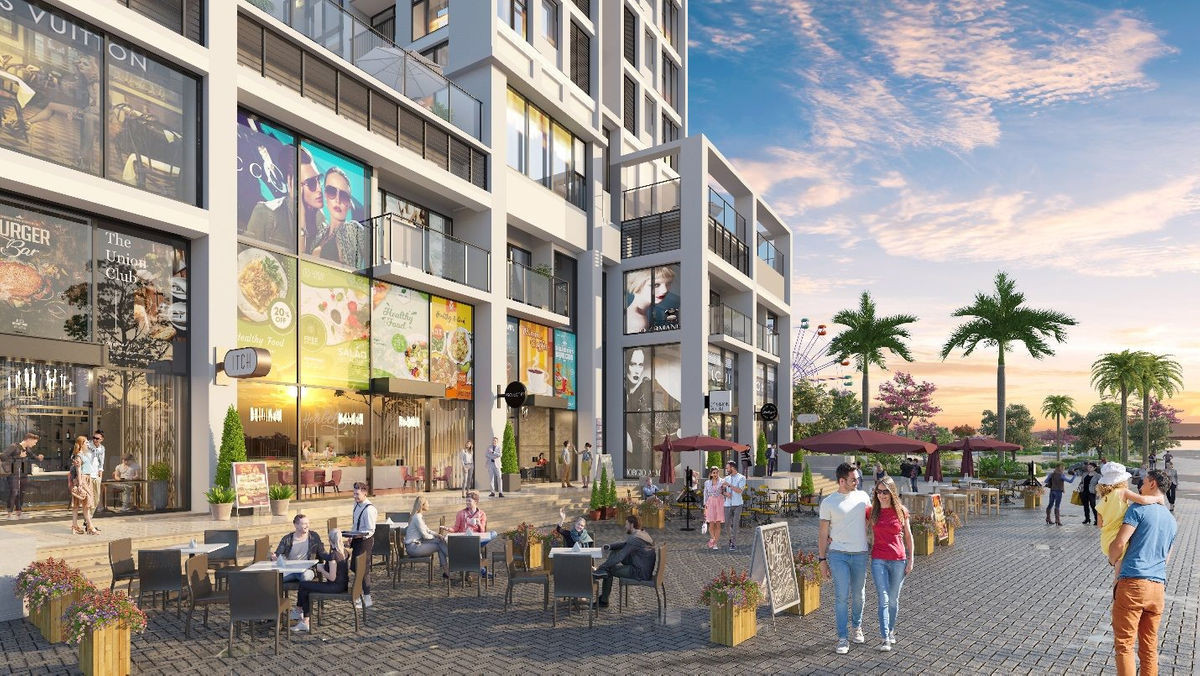 Shophouse Eco Green Saigon has an average area of ​​50m2 - 180m2, designed in the form of a penthouse 10m high, with 2 to 3 floors and 2 separate aisles, total floor area from 100 - 360m2. Suitable for living and trading a variety of products and services. With a place as diverse as the shophouse Eco Green Saigon, customers will have a variety of business forms such as restaurants, eateries, foreign language centers, mini supermarkets, fashion stores, beauty salons or showrooms. If there is no need for self-business, customers can completely sublease the first floor to make a monthly profit.
In the current real estate market, shophouses in Ho Chi Minh City have a golden position, clear legal status, and ample green space with a reasonable price policy like Shophouse Eco Green is not much. With a limited number, owning Shophouse Eco Green Saigon means inheriting many customers. It is expected that shortly, this shophouse will be the focus of attention for investors and business shop owners. In addition, this is also a type of investment with high liquidity and attractive profit potential that investors actively seek. With an attractive price, it will be a "golden egg" for savvy investors.
The Eco Green project becomes hotter than ever at the end of the race when the current number of apartment and shophouse funds is increasingly scarce. Most of the apartments have owners, and the value increases day by day. Therefore, the third quarter of 2022 will be the last opportunity for investors to seize opportunities in the Eco Green Saigon project market.

VIPROPERTY CO.,LTD
Mua bán, Cho Thuê, Quản lý, Thiết kế & cung cấp nội thất căn hộ chung cư.
PURCHASING, LEASING, MANAGEMENT, FURNISHING APARTMENT
购买、出租、管理、设计与家具供应。
☎ Hotline: (+84) 986 888 100
✉️ info@viproperty.vn
-----------