Property management service - Helpful assistant on the successful investment journey
Are you a busy investor? A person who wishes to have more time for your beloved family? The apartment management service is the service you should consider on your real estate investment journey. Apartment management service will give you much-needed support, such as managing many apartments, optimising revenue and handling legal documents. So, what is an apartment management service, and what is the great potential that this service brings to investors? Today, VIProperty is pleased to bring you all the information about the apartment management services you need.
What is the property management service?
Property management service focuses on apartments for rent in the real estate industry. The owner of the condo, when using the apartment management service, will not directly manage but will sign a contract with a service provider to perform this work. In addition, they will assign the service provider the responsibility and obligation to do as required. Since then, it only takes the owner one time per month to read the revenue summary report and receive all the revenue from the project.
Effective apartment exploitation will increase profitability annually and increase the value of apartments in the long term. To ensure this core value, these property management companies must create activities designed and operated to optimise investment costs compared to profits.
What are the main activities of the property management service?
Here are some key activities in the apartment management process:
Real Estate Operation and Maintenance
Real estate operation and maintenance are among the most critical work items of the management process, which will keep the property in top condition for use. Efficient operation and maintenance prolong service life and optimize usage process. Depending on the apartment type, we will have different survey processes to carefully consider, operate and maintain the property most scientifically and optimally.
Apartment rental marketing
Rental marketing is part of our apartment management package. With each property having different characteristics in terms of location, design, interior equipment, and neighbouring services, it will be suitable for each tenant. Usually, we will see and survey the property to evaluate and advise the owner on the interior equipment and potential customers per the real estate standards.
Managing and taking care of tenants
Managing and taking care of tenants is maintaining and interacting with customers' satisfaction throughout the life of the apartment they rent. In living off, customers often raise problems in the apartment, such as broken electrical equipment, water, house leaking, harmful insects entering life, noise next door at an inappropriate time, and other administrative procedures... These problems must be solved and interacted with to help customers return to their daily lives as quickly as possible.
What are the advantages of apartment management services?
Apartment management services bring a lot of benefits to apartment owners, and some distinct advantages can mention as follows:
Effectively exploit the profitability of rental apartments on an annual basis, constantly increasing the value of the apartment in the long term.

Designed and operated according to a professional process, the owner/investor can monitor the service business situation and data and results remotely through statistical reports provided by the property management service company provided.

Improve service quality of buildings and apartments.

Ensure requirements on hygiene, fire prevention, security and rule of the apartments and building.

Maintain the apartment, limit the deterioration and reduce the cost of repairing and replacing equipment.

Increase revenue, business profit

Ensure the quality and service of the apartment during the tenant's rental period.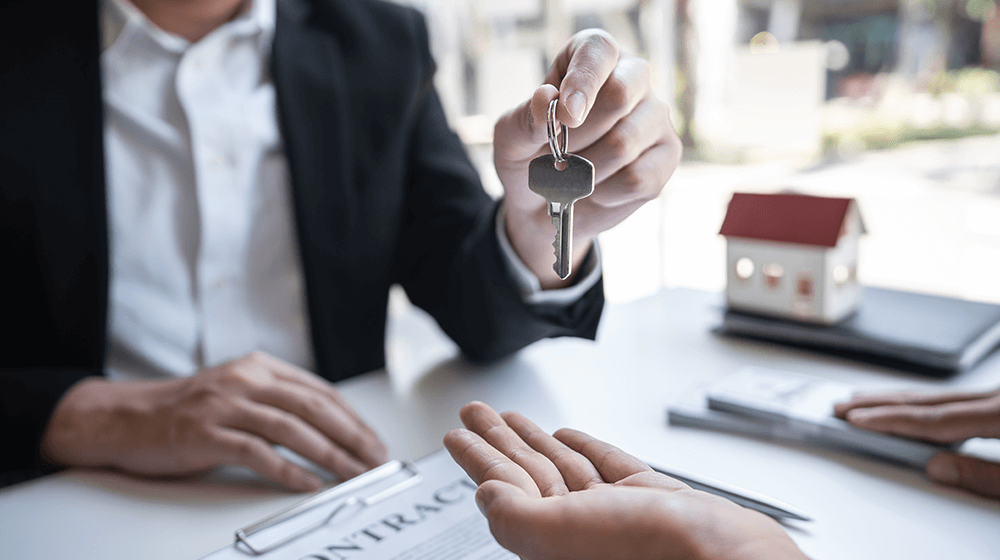 *Property management service - a helpful assistant
The pioneer of property management service in Viet Nam – VIPropery company
Being a pioneer of the real estate industry in Vietnam, VIProperty is one of the first units to deploy an apartment management service. VIProperty is confident to be able to manage all your investment properties professionally, combine with the trust of a large and loyal customer base, we are confident that we can bring a stable number of tenants. As a pioneer in apartment management services, VIProperty is committed to maximizing profits and extending the life of your rental apartments. Here are some of the different values that VIProperty is proud to bring to Vietnam's real estate market with new preeminent values:
Consulting on renovation and refurbishment to increase the value of the apartment
Before renting a room, your apartment must be qualified to provide rental services. At the same time, the quality must also be commensurate with the target cost. To increase rental rates and increase profits, you must carry out refurbishment, furnishing and decoration design. As a busy investor, handling it alone will take time and expense. In addition, when standing as a host, you will not be able to grasp the tastes of today's customers. What do they need in your serviced apartment, and how to arrange the serviced apartment to attract tenants? The solution for this problem is the first pioneering and preeminent point in ViProperty's apartment management service package because we will help you survey and evaluate the quality and offer solutions to improve the quality of the apartment. This process will help your apartment strengthen its value in the long run and undoubtedly increase your revenue.
Professional marketing and media team
After the renovation and refurbishment of the apartment, VIProperty will send a professional Marketing and Communication team to take photos, record videos and start advertising campaigns on all social platforms. Professional and attractive images will help your apartment stand out and attract demanding customers, creating a significant and stable source of tenants for your apartments.
Dedicated technical and customer care team
When your apartment rental business starts to receive tenants, VIProperty always has a skilful technical team and 24/7-available-customer staff to ensure the fastest response to customer needs. While living in apartments managed by VIProperty, if customers have technical problems or any problems affecting their quality of life, we will be there within 24 hours with the technical team and property managers to handle the situation. The landlord and the tenant will only spend a little time and effort dealing with problems arising during the stay, which is one of the outstanding features when using VIProperty's apartment management service.

VIPROPERTY CO.,LTD
Mua bán, Cho Thuê, Quản lý, Thiết kế & cung cấp nội thất căn hộ chung cư.
PURCHASING, LEASING, MANAGEMENT, FURNISHING APARTMENT
购买、出租、管理、设计与家具供应。
☎ Hotline: (+84) 986 888 100
✉️ info@viproperty.vn
-----------