Good Returns When Investing In Office For Rent In Ho Chi Minh City And Hanoi Capital.
Due to increased rent and occupancy, Ho Chi Minh City and Hanoi were among the best office markets in Asia Pacific in terms of investment returns last year.
Receiving good returns when investing in Office for Rent in Ho Chi Minh City and Hanoi Capital.
Rents for Grade A and B office space in Ho Chi Minh City hit a decade high of $29.1 per square meter in Q4 last year, up 7.4% year on year, thanks to robust demand and limited supply. In Hanoi, the occupancy rate for Grade A and B listings reached 93 percent in Q4, with rent rising 6% year on year to $17.8.
These findings show that the two cities, together with Tokyo in Japan, Melbourne in Australia, and Manila in the Philippines, outperformed the rest of Southeast Asia last year.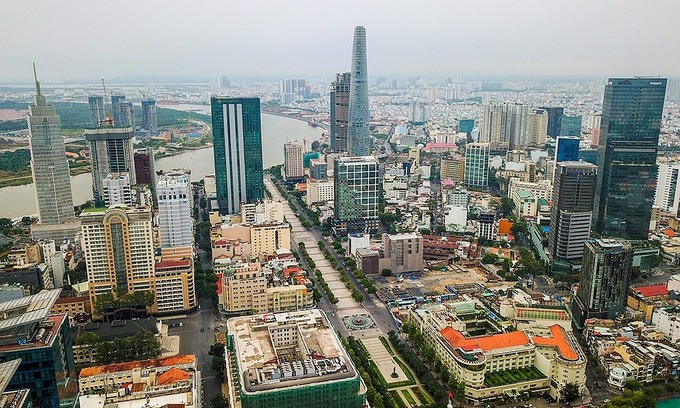 Internal investment return (IRR), a measure of profitability, is over 20% in Ho Chi Minh City and Hanoi, compared to around 10% in Seoul, Singapore, and Sydney, South Korea.
Forecasting demand for office space in Ho Chi Minh City would continue to grow 8-10 percent annually over the next 10 years, with the proportion of citizens employed in related services rising from 30 percent to 40 percent, against annual GDP growth of up to 6 percent.
Hanoi is expected to see a large supply of new Grade A and B space this year with demand expected to remain steady. 

VIPROPERTY CO.,LTD
Mua bán, Cho Thuê, Quản lý, Thiết kế & cung cấp nội thất căn hộ chung cư.
PURCHASING, LEASING, MANAGEMENT, FURNISHING APARTMENT
购买、出租、管理、设计与家具供应。
☎ Hotline: (+84) 986 888 100
✉️ info@viproperty.vn
-----------