FLC Group plans to build a resort town project of ​​more than 1,100ha in Binh Chanh, with a 99-floor building
Billionaire Trinh Van Quyet's FLC Group proposed to build a project complex with a scale of more than 1,100 hectares, with a total investment of up to VND 80,000 billion (nearly $4 billion) in the western area of ​​Ho Chi Minh City, with the highlight building which they called as a landmark with 99 floors.
* Picture: Trinh Van Quyet - Chairman of FLC Group.
On February 8, with the approval of the People's Committee of Ho Chi Minh City, the Standing Board of Binh Chanh District Party Committee had a meeting to listen to FLC's detailed report on the investment plan of the enterprise in the district.
At the meeting, Trinh Van Quyet's FLC Group reported in detail about the investment proposal for Smart Eco City resort urban area located in Tan Nhut and Binh Loi communes, Binh Chanh district, Ho Chi Minh City. The project will have a scale of up to 1,154 hectares, with a total investment of about VND 80,000 billion (nearly $4 billion).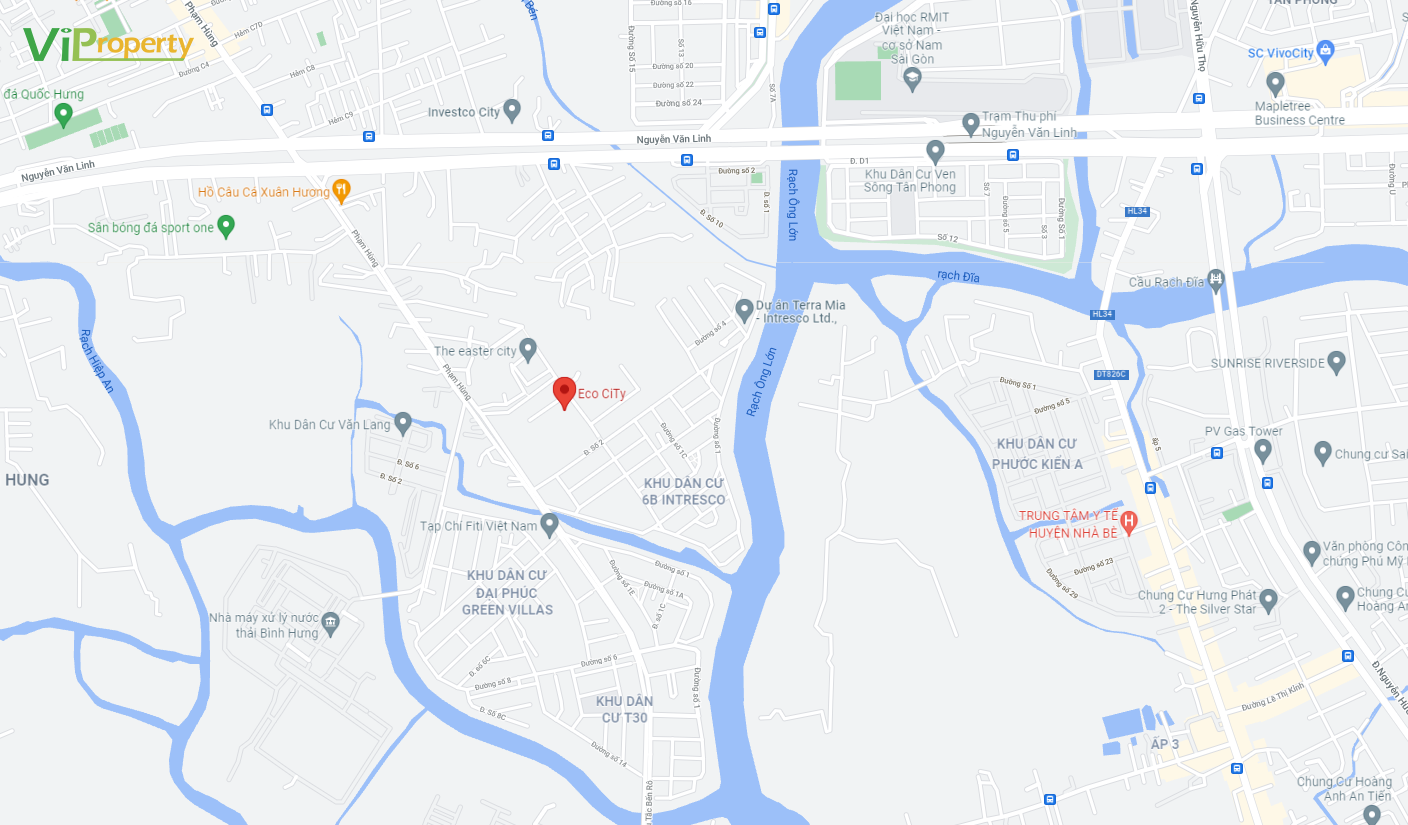 *Picture: Rumor about the location of FLC's project.
The project research area is in the west of Ho Chi Minh City, about 10km from the city center and about 15km from Tan Son Nhat airport. The project consists of 5 subdivisions: Ecological urban area, Creative and scientific urban area, urban resort & entertainment, urban service, resettlement and social housing, residential area and resettlement.
According to the proposal of FLC, the green rate of the whole project will account for over 75%, only the remaining 25% is for construction. The highlight of the whole project is the 99-floor Landmark tower located at the core of the project, which is expected to become a new iconic building in the West of Ho Chi Minh City. If the plan is implemented, this project could become the tallest building in Vietnam.
Besides, many other high-class utility items are also planned such as Disneyland model theme park, central park and lake, resorts, golf academy, health care area, center shopping centers, international schools... In addition, the project also includes high-rise, low-rise and high-rise residential areas and resettlement areas with social housing and intermediate housing to meet the accommodation needs of about 165,000 - 180,000 people.
Sharing more about the investment plan of the business, FLC Chairman, Mr. Trinh Van Quyet said that Binh Chanh district possesses great potential for socio-economic development. From this inherent advantage, FLC wishes to invest in building a complex project of great caliber, with a strategy to contribute to improving the urban appearance, creating spillover effects for neighboring communes and wards of the city. Binh Chanh, and contributed to turning the entire Binh Chanh district into a "miniature" city, a new status of Ho Chi Minh City.
"If FLC is the leading bird, many parallel projects will follow, creating development for Binh Chanh district", Binh Chanh District Party Committee Secretary Tran Van Nam commented and said, Binh Chanh will create favorable conditions, maximize support for businesses in promoting legal procedures in accordance with regulations, in order to speed up the investment process of FLC in the locality.

Mua bán, Cho Thuê, Quản lý, Thiết kế & cung cấp nội thất căn hộ chung cư.
PURCHASING, LEASING, MANAGEMENT, FURNISHING APARTMENT
 Hotline: (+84) 986 888 100
 info@viproperty.vn