Discover five characteristics that shocked the property community from LUMIÈRE boulevard
It is not difficult to explain the intense attraction from LUMIÈRE Boulevard when international luxury real estate developer Masterise Homes has painstakingly created a living space with its character while ensuring comfort and development infrastructure. The utility system is always ready to meet the needs of residents.
Project: LUMIÈRE Boulevard
Investor: Ngân Thạnh Corporation
Developer: Sonkim Land
Location: Nguyễn Xiển street, Long Bình and Long Thạnh Mỹ district, Thủ Đức.
Scale: 33.672m2 with building density 27,9%, including 5 buildings from 22-30 floors, 2.422 apartments.
Kind of apartments: 

1 Bedroom (50 - 53m²); 

1 Bedroom + (51 - 54m²); 

2 Bedroom (67 - 76m²); 

3 Bedroom (90 - 99m²); 

Duplex (50 - 97m²); 

Penthouse (224 - 370m²); 

Shophouse (70 - 120m²)

Amenities expected: Park, children's playground, swimming pool with overflowing waterfall, the floating bar in the swimming pool, supermarket, gym, outdoor cinema, botanical and herb garden.
Legal: Long-term ownership for Vietnamese, 50 years for foreigners
Estimated time of transition: Q1/2024
Show House: LUMIÈRE Boulevard project at A12 Vu Tong Phan traffic circle, Ward An Phu, District 2, Thủ Đức, HCM City.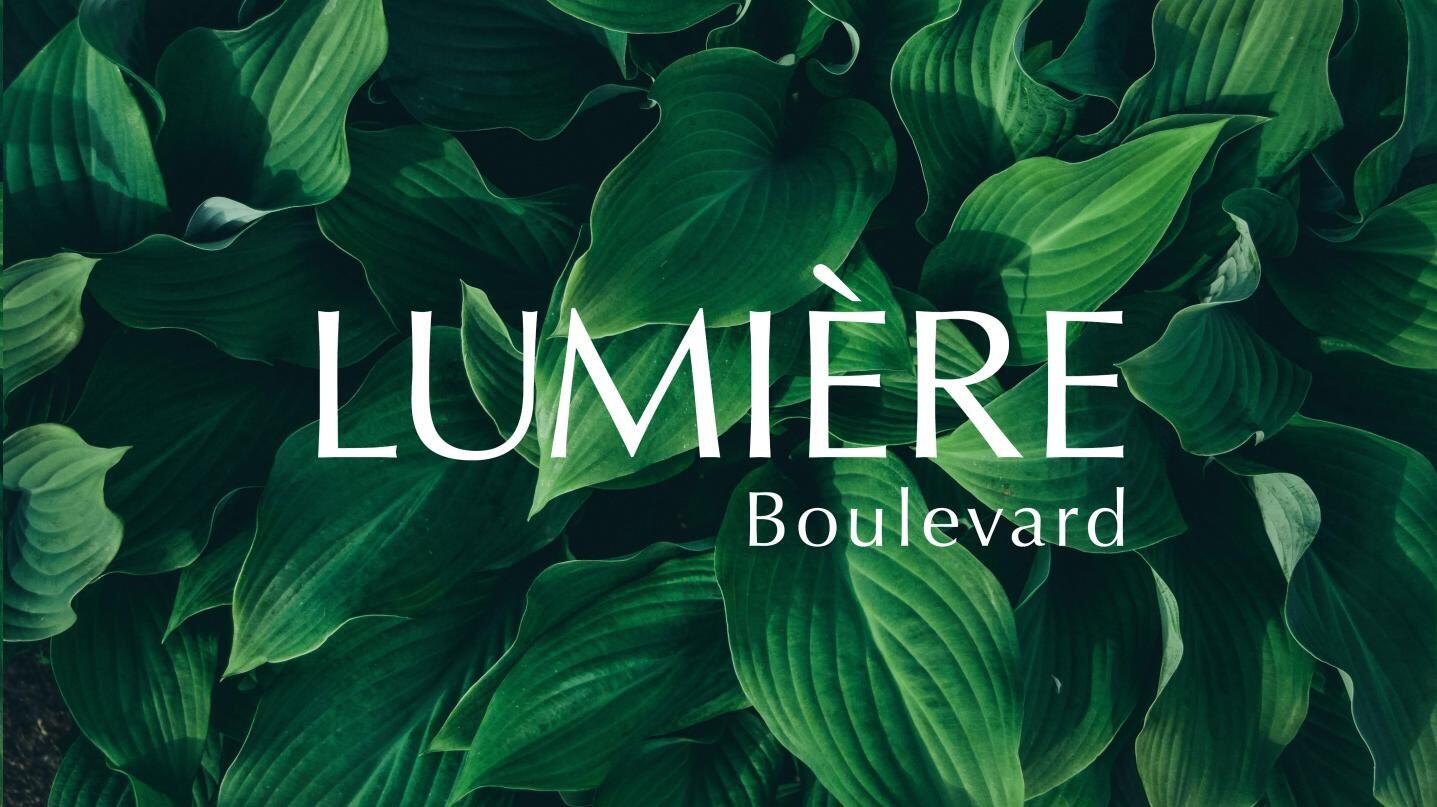 *Discover five characteristics that shocked the property community from LUMIÈRE boulevard
LUMIÈRE Boulevard - High-quality products from the cooperation between Masterise Homes and Vinhomes
Masterise Homes and Vinhomes, two of Vietnam's top real estate developers, collaborated to establish Lumière Boulevard. Masterise Homes: one of the leading real estate developers in Vietnam, specializing in the luxury categories. The Masterise Homes spokesperson discussed the importance of growing the unit's green projects in consideration of three main goals:
Improving air quality

Protecting people's mental and physical health

Promoting green living globally community
Masterise Homes collaborates with several significant and prestigious partners on the Lumière Boulevard project, including Tange Associate (Japan) for exterior design construction, HBA (USA) for interior design, Landsculptor (Thailand) for design landscape, and MACE supervision consultant (UK). Therefore, each apartment perfectly combines aesthetics and functionality, ensuring optimal design efficiency and the contact area between inside and outside space.
LUMIÈRE Boulevard - The project with the most significant 3D green architecture in Ho Chi Minh City
LUMIÈRE Boulevard, with a construction density of only 27.9%, consists of 5 apartment towers from 22 to 30 floors named after five different flower species that convey the message of positive spiritual life: Angelica, Bayan, Camelia, Daisy, and Erica. At the same time, the greening area is up to 4 hectares. This impressive number includes 24 vertical hanging gardens surrounding the buildings and a green landscape in each internal facility. Not only filtering dust and reducing noise, but this "natural shield" layer also gives homeowners a cool, fresh and close-to-nature living space.
The miniature "rainforest" at LUMIÈRE Boulevard produces 125 million litres of oxygen annually with tens of thousands of trees. Combined with the ecosystem from the largest park in Southeast Asia next door, LUMIÈRE Boulevard offers a new living space for residents to regenerate life energy daily. With the advantage of being close to Dong Nai River, Tac River and Ba Di Canal, LUMIÈRE Boulevard also enjoys the fresh air of nature throughout the four seasons. That is also why LUMIÈRE Boulevard is a rare "green oasis".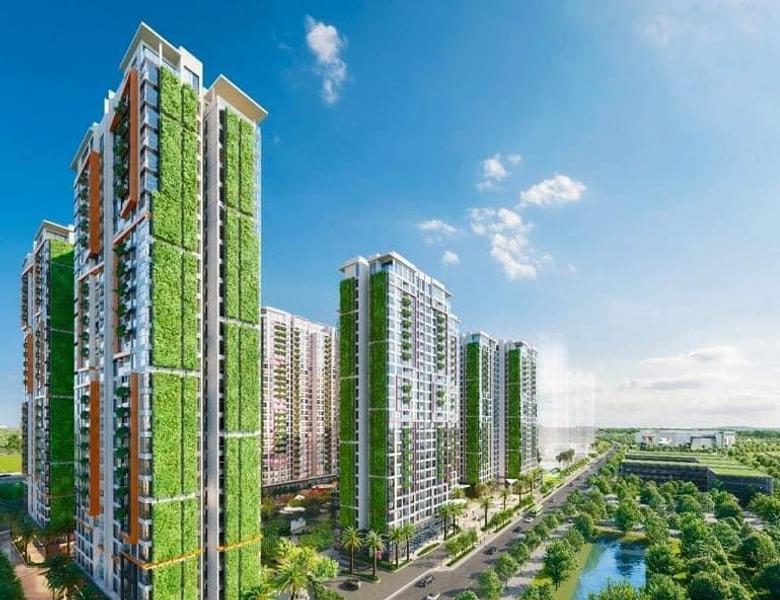 *LUMIÈRE Boulevard - The project with the most significant 3D green architecture in Ho Chi Minh City
Customers enjoy the entire "all-in-one" ecosystem of Vingroup at Vinhomes Grand Park.
Thanks to Vingroup's "all in one" ecosystem in the heart of Vinhome Grand Park, this has ensured the entire quality of life at LUMIÈRE Boulevard. For this reason, all facilities are addressed the needs of the people of LUMIÈRE Boulevard within 15 minutes.
More than 150 outdoor sports fields

Over 100 BBQ spots

11 outdoor pools

More than 60 children's playgrounds and continuous stadiums

More than 1,000 outdoor gym machines throughout the Urban Area

Whole school system, from preschool to inter-level of Vinschool and other people-founded, private and public schools

Vinmec International General Hospital and medical facilities

Avenue of Lights

Manhattan Glory Marina

Vincom Mega Mall trade center with a system of Shophouses and a variety of trade and services

Indoor and outdoor sports complex such as tennis, outdoor swimming pool, gym, badminton, football

Vinhomes Grand Park has a scale of 36ha, including 15 unique and diverse theme parks

Vinbus tram lines conveniently support moving to Ho Chi Minh City's centre.
Not only a place to settle down and live with daily activities, but the Vingroup "all-in-one" ecosystem also creates a model living environment, developing spiritual and material life. Quality every day meets all the needs of the people.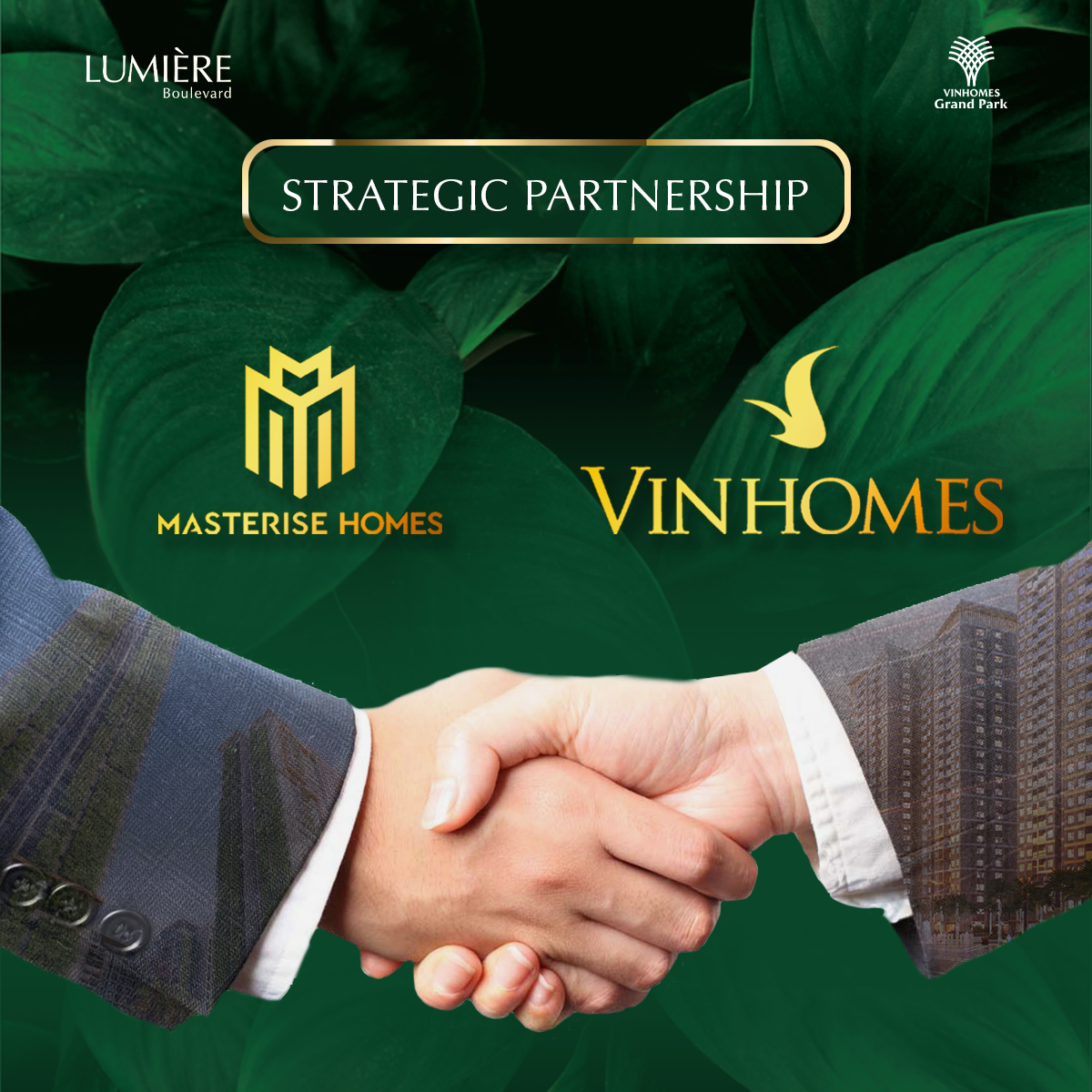 *Customers enjoy the entire "all-in-one" ecosystem of Vingroup at Vinhomes Grand Park.
LUMIÈRE Boulevard takes full advantage of hyper-connected infrastructure.
As one of the projects with the most favourable location in Vinhomes Grand Park - the new centre of Thu Duc City, LUMIÈRE Boulevard enjoys dual benefits from Ring Road 3 and synchronously planned hyper-connected transport infrastructure.
Specifically, Metro line 1 (Ben Thanh - Suoi Tien) has 10 out of 14 stations running throughout the city. Metro line 1 starts from Saigon bridge to Long Binh depot, but in the future, metro line 1 will be expected to extend to adjacent urban areas such as Bien Hoa (Dong Nai) and Di An (Binh Duong). This plan helps to expand the connection range for residents.
Next to the Long Binh depot, the new Eastern Bus Station has also been put into operation, ready to receive more than 7 million passengers annually. This place creates a bustling and dynamic tourist hub for the Eastern, Central and Northern provinces.
At the same time, right at the eastern gateway of Thu Duc city, the Ho Chi Minh City - Long Thanh - Dau Giay expressway is expected to be expanded to 10-12 lanes before 2025. The route is vital, connecting Ho Chi Minh City with Long Thanh airport and going to key economic and tourist areas such as Vung Tau, Phan Thiet, Nha Trang.
From now to 2025, the city will continue to upgrade and expand a series of traffic works in Thu Duc city, such as:
Phu Huu bridge to Hanoi Highway, 

Expand Nguyen Duy Trinh street to 4m, 

Open Nguyen Thi Dinh street to 77m, 

Build a road connecting Cat Lai port with Ring Road 2.
A series of infrastructure projects have been and are about to start, promising to create a multi-point hyper-connected area. Thu Duc city will be the intersection with a complete convergence of modern transport types, from railways, metros, roads, waterways, and airways, opening up excellent development prospects. In the context of massive cash flow into Thu Duc city to catch that breakthrough growth, the timely appearance of "super product" LUMIÈRE Boulevard is considered a golden opportunity that connoisseurs cannot ignore.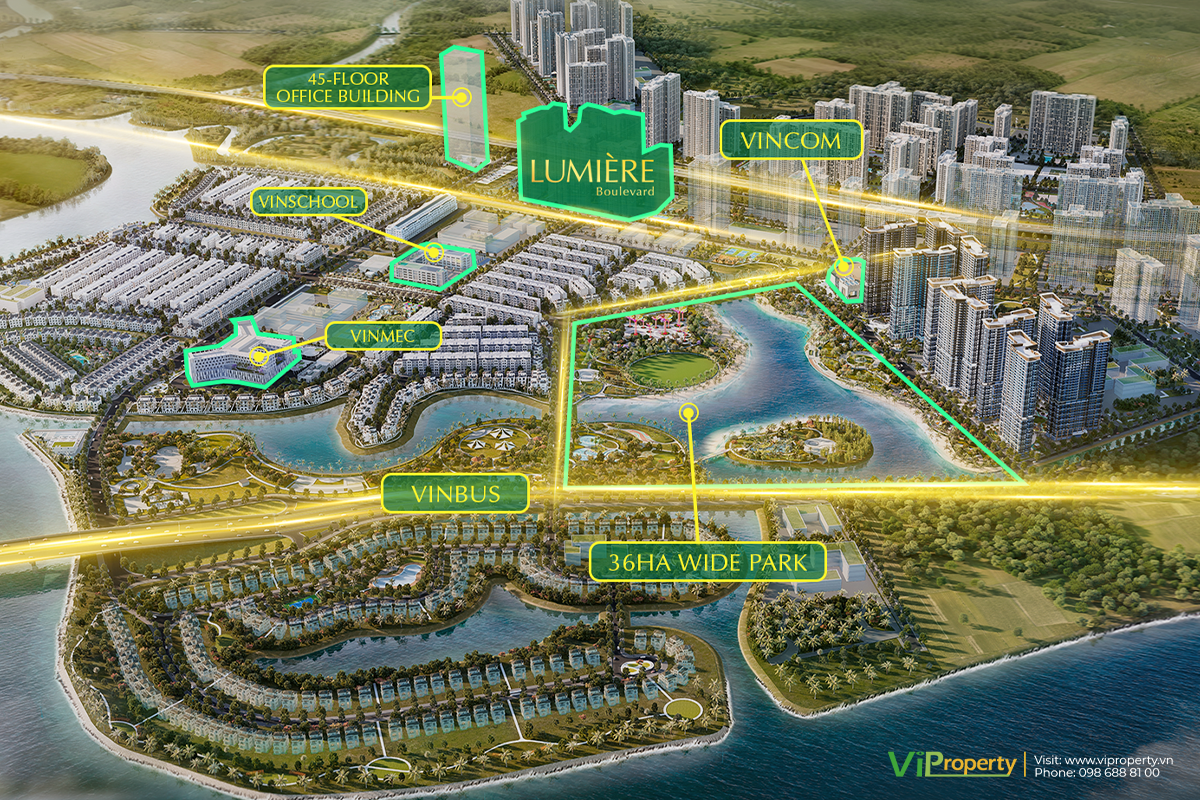 *LUMIÈRE Boulevard takes full advantage of hyper-connected infrastructure
Sales Policy of LUMIÈRE Boulevard project (September/2022):
Borrow 80% of the apartment value

Interest rate support up to 24 months

Loan repayment grace period up to 48 months

Free 36 months of international management services provided by Masterise Property Management.

Discount up to 12.6% for early payment and 8.1% for progress payment.

Customers are especially entitled to preferential rates for buying life insurance.
These preeminent policies promise to help LUMIÈRE Boulevard apartment owners be proactive with their financial resources, flexibly coordinate cash flow to own valuable properties, and raise the standard of living with LUMIÈRE Boulevard.
LUMIÈRE Boulevard fully converges the advantages of landscape design, utilities, construction quality and superior sales policy of Vinhomes and Masterise Homes. LUMIÈRE Boulevard possesses the best benefits of a real estate project that fully meets all the factors. The combination of two big brands in the industry has been causing fever in the real estate market in the East of Ho Chi Minh City.

VIPROPERTY CO.,LTD
Mua bán, Cho Thuê, Quản lý, Thiết kế & cung cấp nội thất căn hộ chung cư.
PURCHASING, LEASING, MANAGEMENT, FURNISHING APARTMENT
购买、出租、管理、设计与家具供应。
☎ Hotline: (+84) 986 888 100
✉️ info@viproperty.vn
-----------